This issue of Drug War Chronicle is dedicated to the memory of Dr. Mett "Chip" Ausley, whose steadfast support for twenty years made things possible.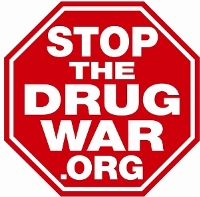 Montana is one of four states with marijuana legalization on the ballot this year.
Things are heating up in Mississippi as Election Day nears, the New Jersey legislature approves a medical marijuana telemedicine bill, and more.
An LAPD officer gets nailed for stealing money from a grow op worker's backpack during a marijuana raid, and a trio of jail guard break bad.
East Bay CA County Won't Prosecute for Drug Possession, OR Democrats go all in for drug decriminalization and therapeutic psilocybin initiatives, and more.
The Michigan legislature is moving forward on a couple of front, San Francisco prosecutors try suing Tenderloin drug dealers, and more.
Medical marijuana via telemedicine could be coming soon to New Jersey, medical marijuana via the ballot box could be coming to Nebraska in 2022, and more.
The battle over medical marijuana in Mississippi is heating up, a proposed 2022 Oklahoma marijuana legalization initiative has to go back to the drawing board, and more.
A new federal bill uses drugs and terrorism to take aim at tech companies' liability protections, a new Wyoming bill would ban smokable hemp and most CBD products, and more.
New Jersey's governor gets behing the marijuana legalization initiative, the Department of Health and Human Services wants to impose hair drug testing on federal employees, the New Zealand marijuana legalization referendum is facing headwinds, and more.
The House includes marijuana banking language in its latest COVID relief bill, pot busts declined last year, an Arizona poll is looking good for marijuana legalization there, and more.
Another Arizona poll muddies the waters on support for marijuana legalization, pressure is mounting on Vermont Gov. Phil Scott (R) to sign or veto the state's marijuana sales bill, and more.
Permission to Reprint:
This issue of Drug War Chronicle is licensed under a modified
Creative Commons Attribution license
. Articles of a purely educational nature in Drug War Chronicle appear courtesy of DRCNet Foundation, unless otherwise noted.