Things are heating up in Mississippi as Election Day nears, the New Jersey legislature approves a medical marijuana telemedicine bill, and more.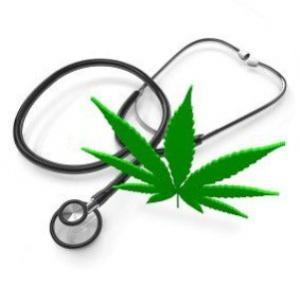 Mississippi
Mississippi Medical Marijuana Initiative Hearings Coming. The state secretary of state's office will host the first of five public hearings about the medical marijuana initiative on the November ballot, Initiative Measure 65, and its legislatively sponsored alternative, Alternative Measure 65A, on Wednesday in Oxford. The hearings will feature presentations from speakers both for and against Initiative Measure No. 65 and Alternative Measure No. 65A. All public hearings will be conducted in accordance with all state guidelines regarding COVID-19.
Medical Groups Urge Mississippi Voters to Reject Medical Marijuana Initiative. The Mississippi State Medical Association and the American Medical Association released a memo this week calling on voters to reject the medical marijuana initiative, saying the ballot is inherently confusing. They also accused petitioners of being driven by a desire for profit.
Nebraska
Nebraska Medical Marijuana Advocates Submit Language for 2022 Ballot. After the state Supreme Court deprived voters of a chance to choose to legalize medical marijuana this year, the group behind the effort, Nebraskans for Medical Marijuana, on Monday submitted petition language aimed at getting the issue on the 2022 ballot. Five Supreme Court judges ruled that the 2020 initiative, which had already qualified for the ballot, unconstitutionally dealt with more than one subject. The new language keeps it simple: "Persons in the State of Nebraska shall have the right to cannabis in all its forms for medical purposes," is all it says.
New Jersey
New Jersey Legislature Approves Medical Marijuana Telemedicine Bill. The Assembly last Thursday approved A-1635/S-619, which would allow health care practitioners to remotely authorize the use of medical marijuana via telemedicine. The bill had already passed the Senate and now goes to the desk of Gov. Phil Murphy (D).