The battle over medical marijuana in Mississippi is heating up, a proposed 2022 Oklahoma marijuana legalization initiative has to go back to the drawing board, and more.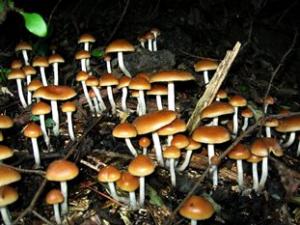 Marijuana Policy
Arizona Poll Has Marijuana Legalization Initiative in Dead Heat. A new poll from OH Predictive Insights has the state's voters evenly split on support for the Prop 207 marijuana legalization initiative, with 46% in favor and 45% opposed and 9% undecided. That's down from a 62%-32% lead in the same poll in July. The shift is being driven by older voters, rural residents, Republicans and independents, the pollster said.
Oklahoma Supreme Court Strikes Down Proposed 2022 Marijuana Legalization Initiative. The state Supreme Court on Monday struck a petition that would have put marijuana legalization on the 2022 ballot. The court held that the wording on the petition was misleading and lacked sufficient detail. There is plenty of time to try again, though.
Medical Marijuana
Mississippi Medical Marijuana Initiative Hearings Coming. The state secretary of state's office will host the first of five public hearings about the medical marijuana initiative on the November ballot, Initiative Measure 65, and its legislatively sponsored alternative, Alternative Measure 65A, on Wednesday in Oxford. The hearings will feature presentations from speakers both for and against Initiative Measure No. 65 and Alternative Measure No. 65A. All public hearings will be conducted in accordance with all state guidelines regarding COVID-19.
Medical Groups Urge Mississippi Voters to Reject Medical Marijuana Initiative. The Mississippi State Medical Association and the American Medical Association released a memo this week calling on voters to reject the medical marijuana initiative, saying the ballot is inherently confusing. They also accused petitioners of being driven by a desire for profit.
Psychedelics
National Psychedelics Reform Group Releases Handbook on Enacting Decriminalization Locally. Decriminalize Nature, a national psychedelic reform group, has released guidelines for advocates who want to pursue local policy changes that challenge the criminalization of psychedelics. The group has led successful campaigns to deprioritize natural psychedelics in cities such as Denver, Oakland, and Washington, DC, among others.The organizer's handbook includes fact sheets, press release templates and sample educational emails to send to local lawmakers.