An LAPD officer gets nailed for stealing money from a grow op worker's backpack during a marijuana raid, and a trio of jail guard break bad. Let's get to it: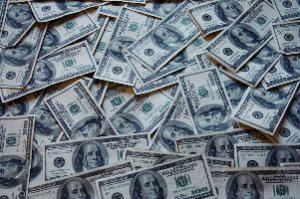 In Los Angeles,
an LAPD officer was arrested last Thursday
for allegedly stealing money from an employee's personal property while inside an illegal marijuana grow operation earlier this year. Officer Luis Alfredo Mota was serving a search warrant at the grow op and is accused of stealing money from an employee's backpack. He is charged with one felony count of second-degree burglary and one misdemeanor count of petty theft in connection with a Jan. 27 incident. He's looking at up to three years in county jail if convicted.
In York, South Carolina, a York County jail guard was arrested last Thursday for trying to smuggle drugs into the jail. Detention Officer Heather McRorie went down after authorities caught wind of the plot. No drugs actually made it inside, authorities said. McRorie is charged with criminal conspiracy and is now a former detention officer.
In Gretna, Louisiana, a jail guard was arrested last Friday for allegedly conspiring with an inmate to smuggle cocaine into the facility. Keoindra Howard, 20, went down after she was detained upon arriving at work, and her vehicle was searched, with cocaine found in it. She is charged with malfeasance in office, possession of cocaine and conspiracy to introduce contraband into a correctional center. The inmate she allegedly conspired with has also been charged.
In Tavares, Florida, a Lake County corrections officer was arrested Monday as he tried to smuggle drugs into the jail. Officer Jimmy Ankrom was searched when he arrived for his shift, and officers found meth and tobacco in his pocket. The exact charges he faces are unclear.
In Chicago, a former Chicago police officer was sentenced last Friday to nearly 13 years in prison for ringleading a crew of crooked cops who posed as federal agents to shake down drug dealers for cash and dope. Eddie Hicks, 71, fled a pending trial on drug charges in 2003, but was arrested in Detroit in 2017 and convicted last year on racketeering, drug and gun charges, as well as jumping bail.