New Jersey's governor gets behing the marijuana legalization initiative, the Department of Health and Human Services wants to impose hair drug testing on federal employees, the New Zealand marijuana legalization referendum is facing headwinds, and more.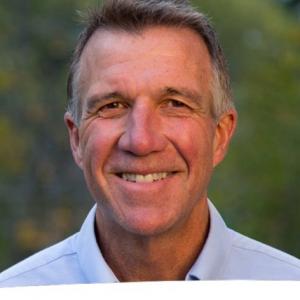 Marijuana Policy
New Jersey Governor Joins Marijuana Legalization Campaign. In an email from the Democratic State Committee Wednesday, Gov. Phil Murphy (D) called for marijuana to be legalized as a social justice matter. "In fact, Black residents are 3.5 times more likely to be arrested for marijuana possession than White residents," Murphy said. "Legalization would right those wrongs while also spurring massive economic development opportunities, job creation and new tax revenue." Polls show strong support for the measure, but concerns about confusing ballot design and about voting in general in this election are spurring backers to push aggressively in the final weeks.
Vermont Governor Says He Could Veto Marijuana Sales Bill, Cites Racial Justice Objections. Gov. Phil Scott (R) signaled Tuesday that he could veto the bill legalizing marijuana sales, saying he was concerned the bill did not adequately address racial equity issues. Scott had previously raised concerns about impaired driving, local control, and taxation, but after those were addressed in the current legislation, he has found a new issue to be concerned about. "In terms of the pot bill, I haven't made up my mind about that. I have received a lot of groups -- racial equity groups -- that are asking me to veto it," Scott said during a gubernatorial debate. "I was leaning towards letting it go, but I'm really questioning that at this point. I want to hear and listen from them."
Drug Policy
New York Governor Calls for Arrest of Public Drug Users, Raising Hackles Among Harm Reductionists. During a Tuesday press conference in Manhattan, Gov. Andrew Cuomo (D) said police should arrest people injecting drugs on city streets. "The police have to do their jobs, and they have to arrest people who deserve to be arrested," Cuomo said Tuesday. "If somebody is openly injecting drugs on a city street, they should be arrested." The remarks came as Cuomo introduced a five-point plan to stabilize the city, which was short on details. The remarks raised concern about harm reductionists, with the Legal Action Center's Tracie Gardner, a former Cuomo staffer, calling it "a step backwards." She added that "We're supposed to be the leader in responding to people who use drugs. This is not leadership."
Drug Testing
HHS Considering Hair Samples for Federal Employee Drug Testing. The Department of Health and Human Services is considering adding hair testing for federal employees, saying that "hair testing potentially offers several benefits when compared to urine, including directly observed collections, ease of transport and storage, increased specimen stability, and a longer window of drug detection. The department believes these benefits justify pursuing hair testing in federal workplace programs," it said in a Federal Register notice open for comment through November 9. The proposed changes would see hair testing used for pre-employment and random drug testing, but not for "reasonable suspicion" testing.
International
New Zealand Marijuana Legalization Vote Looks to Be a Squeaker. The country is voting on a referendum to legalize marijuana on October 17, and the latest polling suggests a very tight race. 1 News Colmar Brunton polls had the referendum at 43% last November, 40% in June, and 35% now. But another poll conducted by Horizon Research should support and opposition dead even at 49.5% each. Dozens of national political figures including former Prime Minister Helen Clark are now mobilizing in support of the referendum, which is non-binding, but which, if passed, would open the way to a parliamentary vote.