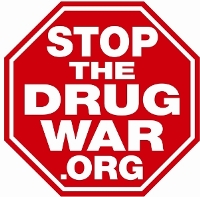 There's a whole heap of marijuana legalization and medical marijuana initiatives out there this year.
More prison guards break bad, an Ohio trooper's pill habit got the best of him, an ongoing Paterson, NJ, police corruption scandal snares another cop, and more.
The MORE Act should get another committee vote this week, the Florida marijuana legalization initiative campaign has shifted its sights to 2020, Illinois' governor sketches out criminal justice reforms, and more.
Montana activists have rolled out a pair of marijuana legalization initiatives, a Colorado bill aims to protect workers who use marijuana during their time away from work, New Jersey becomes the latest state to reform its civil asset forfeiture laws, and more.
The Czech Pirate Party reaches for the stars, House members want answers from the administration about rising meth and cocaine deaths, and more.
New Mexico could legalize marijuana next month, Virginia activists says marijuana decriminalization is not enough, Kentucky prepares to go to work on criminal justice reforms, and more.
A New Mexico marijuana legalization bill gets filed, Rhode Island's governor calls for pot legalization, the drug czar touts a drop in drug overdose deaths, and more.
A New York poll shows strong support for marijuana legalization, Dutch opinion-shapers push for a new drug policy, a US presidential calls for drug legalization and more.
Permission to Reprint:
This issue of Drug War Chronicle is licensed under a modified
Creative Commons Attribution license
. Articles of a purely educational nature in Drug War Chronicle appear courtesy of DRCNet Foundation, unless otherwise noted.