The MORE Act should get another committee vote this week, the Florida marijuana legalization initiative campaign has shifted its sights to 2020, Illinois' governor sketches out criminal justice reforms, and more.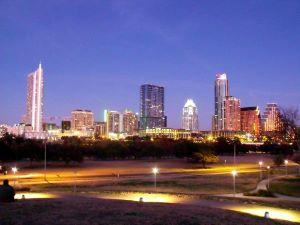 Marijuana Policy
MORE Act Set for Another Congressional Committee Vote Wednesday. The Marijuana Opportunity, Reinvestment and Expungement (MORE) Act (HR 3884) goes before the House Energy and Commerce Subcommittee on Wednesday. The bill would remove marijuana from the Controlled Substances Act's schedules and encourage states to expunge prior low-level convictions. It has already passed the House Judiciary Committee and the House Small Business Committee has waived jurisdiction, leaving five committees to go.
Florida Marijuana Legalization Initiative Effort Shifts to 2022. Sunshine State residents will not vote on a marijuana legalization initiative this year after the Make It Legal Florida campaign announced it was giving up on efforts to get the measure on the 2020 ballot. The campaign cited a looming February 1 deadline for signature gathering. The state had certified only 295,000 valid voter signatures on Monday; less than 40% of the total needed. The signatures it has already gathered are valid for two years, and the campaign said it will use them for a 2022 effort.
Florida Marijuana Legalization Bill Filed. On the same day an initiative campaign called it quits for 2020, state Sen. Jeff Brandes (R-St. Petersburg) filed SB 1860, a bill that would legalize marijuana for adult use and replace the current vertical integration structure by allowing growers to wholesale to independent processors or retailers. The bill would also expunge low-level criminal records and study the impact of home-grown marijuana.
Austin, Texas, May End Marijuana Arrests and Fines. In the wake of hemp legalization and the wrench that has thrown into enforcing marijuana laws, the Austin city council will consider a resolution next week that would effectively end arrests and fines for simple marijuana possession. City Council Member Gregorio Casar introduced the resolution last Friday. It would bar the city of Austin from using funds to develop testing procedures for THC or pay for lab tests in minor possession cases and direct police to not take any enforcement actions against people solely suspected of marijuana possession. In July, Travis County (Austin) prosecutors dropped dozens of marijuana cases, but Austin police have continued to arrest people for minor pot busts anyway.
Criminal Justice
Illinois Governor Sketches Out Criminal Justice Reform Plans. Gov. JB Prtiztker (D) laid out plans for criminal justice reform last Thursday. He and Lt. Gov. Julia Stratton (D) said they would "work to end cash bail for low-level crimes, push drug offenders towards treatment, and reduce mandatory sentencing" as part of a Justice, Equity, and Opportunity Initiative. The two said they wanted to build a "fair" criminal justice system and cited current racial bias, especially in the war on drugs.