Montana activists have rolled out a pair of marijuana legalization initiatives, a Colorado bill aims to protect workers who use marijuana during their time away from work, New Jersey becomes the latest state to reform its civil asset forfeiture laws, and more.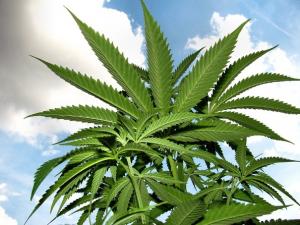 Marijuana Policy
Colorado Bill Would Protect Employees Who Use Marijuana on Their Own Time. State Rep. Jovan Melton (D-Aurora) has filed a bill, HB 20-1089, to protect workers who use marijuana when they're off the clock. The bill would block businesses from firing employees for engaging in legal activities on their own time, even if such activities are only legal under state law. He anticipates having to make some compromises to address expected objections from the business community.
Montana Activists File Pair of Marijuana Initiatives. Activists with New Approach Montana filed a pair of marijuana legalization initiatives with the state attorney general's office Tuesday. One is a constitutional initiative that would set 21 as the legal age when people can use marijuana, while the other is a statutory initiative that would set up a system of taxed and regulated marijuana commerce. It also includes a provision for individuals to grow up to four plants. Both initiatives have until June 27 to qualify for the November ballot, but the constitutional initiative faces a higher signature gathering hurdle than the statutory initiative. The former will need 50,000 valid voter signatures, while the latter will need only 25,000.
Tennessee Marijuana Decriminalization Bill Filed. Rep. Rick Staples (D-Knoxville) filed a marijuana decriminalization bill, HB 1610, on Monday. The bill would decriminalize the possession of small amounts of marijuana, but it would also authorize counties to hold referendum elections to allow marijuana growing, manufacturing, delivery and retail sales within their boundaries.
Asset Forfeiture
New Jersey Governor Signs Civil Asset Forfeiture Reform Bill. Gov. Phil Murphy on Tuesday (D) signed into law a bill mandating comprehensive disclosure and transparency requirements for the system of civil asset forfeiture. Under the bill, county prosecutors will submit quarterly reports to the Attorney General detailing seizure and forfeiture activities by law enforcement agencies within their county. The new law will also require specifying the law enforcement agency involved in a confiscation; date, description, and details of a seizure; the amount of funds or estimated value of a property; the alleged criminal offense associated with a seizure; and whether the defendant was charged with an offense and if those charges were ultimately dismissed or the defendant was acquitted, among other information.