Last year wasn't a great one for advancing marijuana legalization at the state level. Despite high hopes for New Jersey and New York, state legislatures in Trenton and Albany couldn't quite get their acts together and promising efforts petered out. Illinois was the only state to approve marijuana legalization in 2019.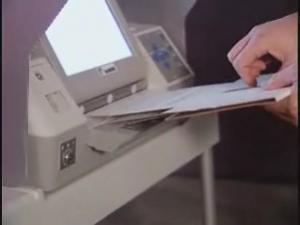 It's tough to push a legalization bill through the state legislative process. A single recalcitrant committee head can kill a bill, and even committed proponents can fail to reach agreement, squabbling over issues such as taxation, which agencies will have regulatory power, and ensuring social justice in the industry. And so the bill ends up dying. Of the 11 states that have so far legalized marijuana, only Illinois and Vermont have done it via the legislature, and in Vermont, they only legalized possession and cultivation, not a taxed and regulated market.
It could be different this year because this is an election year, and that means residents of a number of states will or could have a chance to vote directly on whether to legalize marijuana without having to wait for the politicos at the state house to support the will of the people.
In the case of marijuana prohibition, it is state legislatures that refuse to act that are out of step with the times. National opinion polls, such as Gallup and Pew, show support for legalization nationwide in the mid-60s, and even in states where legislatures haven't yet approved full medical marijuana, let alone legalization, there is majority support for freeing the weed. In Georgia, for instance, 55 percent say legalize it, and in Texas, the figure is 53 percent.
While there are serious prospects for legalization at the state house in a handful of state this year -- think Connecticut, New Mexico, New York, and Rhode Island -- a number of other states are seeing marijuana legalization or medical marijuana initiative campaigns get underway, and a couple of states in each category have already qualified for the ballot.
That an initiative campaign is underway is no guarantee it will make it onto the ballot -- a well-funded legalization initiative in Florida just came up short on signatures for this year -- but it is a signal that it could be. Here's where things stand on 2020 marijuana reform initiatives as of mid-January.
States Where Marijuana Legalization Will Be on the Ballot
New Jersey. A constitutional amendment to legalize marijuana is on the ballot. It would legalize the possession, cultivation, processing, transport, and distribution of marijuana under the purview of the already-existing Cannabis Regulatory Authority, with sales subject to the state's sales tax.
This is not a citizens' initiative -- the state doesn't have those -- but a legislative one. After the governor and the legislature couldn't manage to come to agreement on a legalization bill last year, the state's elected officials punted, instead passing a resolution in December that refers the question to the state's voters.
Prospects for passage in November appear good. The most recent polling -- now nearly a year old -- had support for legalization at 62 percent and trending upward over previous years.
South Dakota. With support from the Marijuana Policy Project and the New Approach PAC, Constitutional Amendment A has qualified for the November ballot. It would legalize the personal possession of up to an ounce and the cultivation of up to three plants by adults, as well as setting up a system of taxed and regulated marijuana sales. The measure would also compel the legislature to come up with regulations for medical marijuana and hemp by 2022.
The state has some of the harshest pot laws in the country, including a draconian "internal possession" law that criminalizes testing positive for marijuana, even if it was consumed in a legal marijuana state.
It could also be a tough nut to crack. While the campaign says the initiative has "significant support among a majority of voters," it has not publicly released any polling data, and there are no recent polls on voter attitudes toward weed. What is known is that this socially conservative rural state is the only one to twice defeat a medical marijuana initiative. A medical marijuana initiative is also on the ballot this year (see below), leading to the prospect that voters there could "split the difference," showing their reformist bona fides by finally approving medical marijuana, but leaving approval of legalization for another day.
States Where Marijuana Legalization Could Be on the Ballot
Arizona. Four years after a marijuana legalization initiative was narrowly defeated, there are not one, not two, but three different campaigns trying to put legalization on the ballot this year. They have until July 2 to come up with the requisite number of valid voter signatures to qualify for the ballot. Two of them need 237,645 valid signatures to qualify; the third, which has a higher bar as a constitutional amendment, needs 356.467.
The best positioned initiative is the industry-led Smart and Safe Arizona Act, which would legalize the use, possession, and cultivation of marijuana and allow for a system of state-regulated sales with a 16% excise tax. Those tax revenues would fund education, public health, and infrastructure programs. The campaign says it already has 100,000 raw signatures and expects to hand in 400,000 by June to ensure it has enough valid signatures to get past 237,645.
Meanwhile, the Arizona Cannabis Chamber of Commerce is promoting the Arizona Marijuana Legalization Initiative, which would also legalize adult-use possession, use, and cultivation and tax sales at 16%, but rather than aiming directly at voters, its organizers are hoping to persuade the legislature to vote to put it on the ballot.
And then there's the Marijuana Legalization, Ban on Taxes, and Automatic Pardons Initiative, which would legalize the use of marijuana, provide automatic pardons to people convicted of marijuana-related charges, and prohibit the government from taxing or regulating marijuana commerce. This is a constitutional amendment requiring 356,467 valid voter signatures to qualify for the ballot. It's the brainchild of a group called Relegalize All Drugs, which is also circulating a Legalization of All Drugs Initiative.
If one or more of these measures make the ballot, the polling looks promising, if not overwhelmingly favorable. A February 2019 poll had support for legalization at 52 percent; a September poll had it at 50 percent; and a November poll had it at 54 percent. Initiative campaign organizers aren't really comfortable, though, unless they're polling in at least the high 50s months out because they expect opposition campaigns to eat into earlier support.
Arkansas. Arkansans for Cannabis Reform is gathering signatures for a pair of initiatives, the Arkansas Adult Use Cannabis Amendment to allow the use of recreational marijuana and the Arkansas Marijuana Expungement Amendment, which would let people convicted of marijuana offenses to petition courts for relief, including release from prison and expungement of their convictions.
Also, a single individual, William Barger, filed the Arkansas Recreational Marijuana Initiative, which would similarly free the weed, but does not appear to be doing much.
Initiatives in Arkansas this year need 89,000 valid voter signatures by July 3 to qualify for the ballot, but that will be an uphill battle. As of January, the Arkansans for Cannabis Reform Group reported it had only 10,000 raw signatures and $10,000 in the bank. It really needs about 120,000 raw signatures to have a cushion for ones that could get thrown out as invalid. It is getting token support from the Marijuana Policy Project, but not staffing or funding.
There is no recent formal polling of support for legalization.
Missouri. With support from the national New Approach PAC, Missourians for a New Approach has filed a constitutional amendment, the Marijuana Legalization Initiative, that would allow people 21 and older to possess up to an ounce of weed purchased from a legal retailer and/or grow up to three plants. The initiative has been cleared for signature gathering, but organizers are still deciding whether to move ahead on what would be a costly effort. If they do, they have until mid-May to come up with about 160,000 valid voter signatures.
Another constitutional amendment, the Marijuana Legalization and Expungement Initiative, is a product of Colorado-based cannabis educator Mark Pedersen. It would legalize marijuana by removing all state restrictions on its cultivation, possession, consumption, and sales -- regardless of age -- and legally allow driving under the influence of marijuana. It would also destroy all state records of nonviolent marijuana-related crimes. It, too, has been cleared for circulation.
Voters just approved medical marijuana in 2018, and there is no recent polling we know of on the issue (although the Marijuana Policy Project recently claimed "polls indicate there is broad support"), but let's not get ahead of ourselves here. Signature gathering hasn't even gotten underway, and the clock is ticking.
Montana. In mid-January, activists with New Approach Montana filed a pair of marijuana legalization initiatives with the state attorney general's office. One is a constitutional initiative that would set 21 as the legal age when people can use marijuana, while the other is a statutory initiative that would set up a system of taxed and regulated marijuana commerce. It also includes a provision for individuals to grow up to four plants. Both initiatives have until June 27 to qualify for the November ballot, but the constitutional initiative faces a higher signature gathering hurdle than the statutory initiative. The former will need 50,000 valid voter signatures, while the latter will need only 25,000.
The national New Approach PAC and the Marijuana Policy Project are backing the campaign, which is prepared to spend up to $3 million. A May 2019 poll had support for legalization at just 51 percent, suggesting that they're going to need every cent of that money to get over the top.
Nebraska. Filed in August 2018 by Bill Hawkins of the Nebraska Hemp Company and Fred Shoemaker, the Nebraska Cannabis Legalization Initiative would create a constitutional right for people to grow, sell, and use any part of the cannabis plant.
The measure has been cleared for signature gathering, and proponents have until July 2nd to come up with enough valid voter signatures -- but because of a bizarre feature in state law, they wont know what that figure is until that July 2nd deadline, when it must exceed 10% of voters registered on that date.
There has been no recent polling on Cornhusker support for marijuana legalization.
North Dakota. The campaign committee ND for Freedom of Cannabis Act has filed a proposed constitutional initiative to legalize marijuana and allow for up to 12 plants for personal cultivation. It has until February 10th to come up with 26,904 valid voter signatures. The group said last month it is "roughly about halfway" to getting the 30,000 raw signatures it's seeking.
That's not the only game in town, though. The group Legalize ND has filed a marijuana legalization initiative that was approved for signature gathering in December. Now, the group needs 13,500 valid voter signatures by July 6 to get the measure on the 2020 ballot. It would allow any person over the age of 21 to use, possess, and transport up to two ounces of prepared marijuana, but it would ban home growing of the plant.
Oklahoma. State activists backed by the national New Approach PAC have filed State Question 808, which would allow people 21 and over to possess, cultivate, and purchase marijuana from licensed retailers. Possession would be capped at one ounce, and individuals could grow up to six plants.
A previous version of the measure was withdrawn after objections from the medical marijuana community, but this version specifies that a 15% excise tax on sales would not apply to medical marijuana and says only existing medical marijuana dispensaries would be eligible for recreational licenses for the first two years after implementation.
Once the measure is cleared for signature gathering, proponents will have 90 days to come up 177,598 valid voter signatures. If the latest survey data -- an August 2019 poll -- is any indication, the measure face an uphill battle if it qualifies for the ballot. That poll had opposition to legalization at 50 percent.
States Where Medical Marijuana Will Be on the Ballot
Mississippi. Ballot Initiative 65 is on the November ballot. If approved, it would allow patients with any of 22 specified medical conditions to possess up to 2 ½ ounces of marijuana every two weeks.
The most recent polling data is a year old, but it's very encouraging: That poll had support for legalizing medical marijuana at 67 percent.
South Dakota. Maybe the third time will be the charm. South Dakota is the only state to twice defeat medical marijuana initiatives, in 2006 and by an even bigger margin in 2010.Initiated Measure 26, another New Approach-supported campaign, would allow patients from a list of qualifying conditions possess up to three ounces and grow up to three plants, as well as create a system of dispensary sales.
We couldn't find any recent public polls on local attitudes, but the Marijuana Policy Project said recently that polling suggests it holds "majority support among South Dakota voters."
States Where Medical Marijuana Could Be on the Ballot
Idaho. The Idaho Cannabis Coalition has filed a medical marijuana initiative that would set up a system of licensed dispensaries, growers, processors, and testers, as well as allowing qualified patients to possess up to four ounces. Patients could not grow their own medicine unless they qualify under a hardship exemption, for physical, financial, or geographic reasons. In that case, they could grow up to six plants.
The coalition needs to gather 55,057 valid voter signatures by May 1 to qualify for the ballot. If it manages to make the ballot, the most recent polling, from March 2019, suggests it could win. That Idaho Weekly poll had 73 percent either "strongly" or "somewhat" supporting medical marijuana, with only 26 opposed.
Nebraska. Nebraskans for Medical Marijuana is sponsoring the Nebraska Medical Marijuana Constitutional Amendment, which would give Nebraskans the right to grow, consume, and purchase marijuana for medical reasons, subject only to "reasonable laws, rules, and regulations."
This is another effort supported by the New Approach PAC and the Marijuana Policy Project. It has until July 2 to come up with a signature count equal to 10 percent of registered voters on that date, a figure estimated to be around 122,000. Back in July 2019, organizers said they had already collected 15,000 without using any paid signature gatherers, but they've been mum since then.
Although the most recent polling is ancient -- from 2017 -- the numbers are good: 77 percent said they would vote "yes" on a medical marijuana initiative. That's a good place to start from.