A New Mexico pot legalization bill gets filed, Rhode Island's governor calls for legalization, the drug czar touts a drop in drug overdose deaths, and more.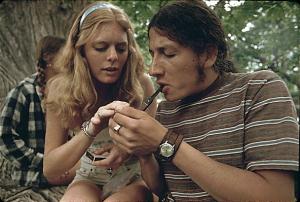 Marijuana Policy
Federal Prosecutions Decline. Federal marijuana prosecutions declined by 28% from September 30, 2018 to September 30, 2019, according to a report from Supreme Court Justice John Roberts. The year-end report also found that total federal filings for drug crimes was up 5% over the same period, with some 83,000 cases.
New Mexico Legalization Bill Filed. State Sen. Jerry Ortiz y Pino (D) and Rep. Javier Martinez (D) have filed a bill, Senate Bill 115, that would allow adults in the state to possess and purchase cannabis from licensed retailers. The move comes just a day after Gov. Michelle Lujan Grisham (D) signaled that she supported legalizing marijuana this year. The bill would also automatically expunge prior possession convictions and promote participation by small and tribal-owned businesses. The bill would not allow home cultivation, but would decriminalize the growing up of to three plants and six seedlings.
Rhode Island Governor Includes Marijuana Legalization Proposal in State Budget Plan. Gov. Gina Raimondo (D) has included marijuana legalization as a priority in the state budget plan she released Thursday. The plan envisions state-contracted private marijuana retailers with the state controlling location, price, potency, and quantity of sales. Revenues would be divvied up among the state (61%), the private contractors (29%), and local communities (10%). This is the second year Raimondo is including adult-use cannabis legalization in the state budget; she introduced a similar proposal last year, which was ultimately unsuccessful.
Heroin and Prescription Opioids
Drug Czar Touts Decline in Overdose Deaths. Jim Carroll, the director of the Office of National Drug Control Policy (ONDCP -- the drug czar's office), said Friday that the country had seen a decline in drug overdose deaths for the first time in 30 years. "For the first time in almost 30 years, we've seen a decline in the number of Americans dying from an overdose -- it's a 5 percent reduction," he said. According to the Centers for Disease Control and Prevention (CDC), more than 70,000 people died of a drug overdose in 2017, with synthetic opioids such as fentanyl being the main driver behind those deaths.
Foreign Policy
US, Mexico Agree on Plan to Reduce Illegal Guns, Drug Trade. The Mexican government said Thursday it had reached agreement with the United States on a plan to combat the illicit trafficking of arms, drugs, and money. The announcement came after a meeting between US Attorney General William Barr and Mexican officials. The two countries said they agreed to cooperate on reducing drug consumption and combating addiction. The agreement came after President Trump threatened in November to designate Mexican drug cartels as terrorist organizations, prompting Mexican officials to quickly seek talks.
International
Canadian Health Minister Says Time Not Right for Drug Decriminalization. Health Minister Patty Hadju said Thursday that talk about decriminalizing drugs to deal with the country's opioid crisis is premature until people have enough help to fight their addictions. "My personal perspective on decriminalization is that it can't be done in a broad sweep," she said. "I think that having a comprehensive kind of approach that includes things like prevention, treatment, harm reduction, enforcement, housing, those are the kind of things that are actually going to start to move the needle," Hajdu said. "It's too premature to have a conversation about full decriminalization of substances until we get to the place where we have comprehensive support for people to get well."