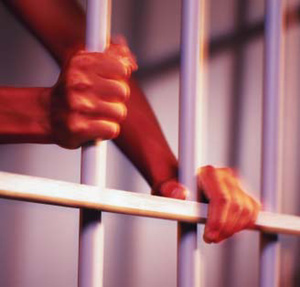 Is this a serious effort to protect the country, or is it a cynical exercise in bureaucratic budget-bolstering instead?
In the ever-swelling field of Democratic presidential contenders, and their myriad differences, support for some form of marijuana legalization is almost -- but not quite -- universal.
The action is all down South this week as Arkansas vows to reissue medical marijuana cards, a Texas medical marijuana bill heads to the House floor, and more.
Prison guards go wild, a Customs and Border Protection agent heads for federal prison, and more.
A new poll finds Louisianans are ready to free the weed, Georgia medical marijuana patients will soon be able to access CBD cannabis oils, a Peruvian clash that left two coca-growers dead raises international concern, and more.
A new CBS poll has record support for marijuana legalization, Vermont's governor throws up an obstacle to the tax and regulate bill, the US immigration agency says using marijuana or even working in the state-legal industry makes immigrants "morally unfit" to become citizens, and more.
It's a step back for harm reduction in one Michigan county, a potential step back in North Carolina, a Malay medical marijuana provider escapes the death penalty but still faces hard time, and more.
Drug prohibition is engendering new levels of violence in Mexico and Colombia, the Denver city council deals a blow to would-be social consumption business operators, the FDA approves generic naloxone, and more.
A bill to cut California pot taxes is moving, a New Hampshire legalization bill gets a hearing, the US prison population continues a decade-long decline, and more.
Permission to Reprint:
This issue of Drug War Chronicle is licensed under a modified
Creative Commons Attribution license
. Articles of a purely educational nature in Drug War Chronicle appear courtesy of DRCNet Foundation, unless otherwise noted.