It's a step back for harm reduction in one Michigan county, a potential step back in North Carolina, a Malay medical marijuana provider escapes the death penalty but stil faces hard time, and more.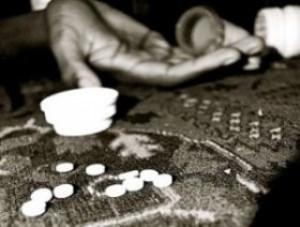 Harm Reduction
Michigan County Blocks Needle Exchanges. Commissioners in Grand Traverse County voted last week to block needle exchanges in the county. In a 3-2-1 vote, the commission voted against allowing the county health department to contract with a private provider to implement a needle exchange program and to stop Harm Reduction Michigan from expanding its existing program. Grand Traverse County Sheriff Tom Bensley opposed the initiative, saying: "The majority of these users are probably illegal drug users. This only serves to promote safe illegal drug use. The sheriff's office is in the business of stopping illegal drug use whether it's safe or not… By approving this, you are endorsing safe, illegal drug use."
North Carolina Overdose Equals Murder Bill Gets Hearing Friday. A bill that would allow people who distribute a drug that results in an overdose death to be charged with murder gets a hearing this Friday, and harm reductionists are gearing up to fight it. HB 474 would make even drug users buy jointly or share with friends liable for murder. The North Carolina Harm Reduction Coalition is calling on people to attend the hearing to tell legislators to vote no.
International
US Arrests Guatemalan Presidential Candidate for Seeking Help from Sinaloa Cartel. Guatemalan presidential candidate Mario Amilcar Estrada Orellana was arrested with one other man at the Miami airport last Friday and charged with soliciting campaign funds from the Sinaloa cartel. Estrada Orellana was allegedly seeking between $10 and $12 million in exchange for providing "state-sponsored support" for the group's trafficking activities. Estrada also pledged "unfettered access" to the country's ports and airports. Estrada is running as a candidate for the center-right National Change Union.
Malaysian Medical Marijuana Provider Escapes Death Sentence, But… A man who once headed a medical marijuana group has gotten something of a reprieve. Mohd Zireen Zainal was caught with two pounds of medical marijuana and originally faced the death penalty after being charged with drug trafficking. But he has now been allowed to plead guilty to possession only and will have to serve 15 years in prison and absorb 10 strokes of the cane. He's already been in prison for more than five years.