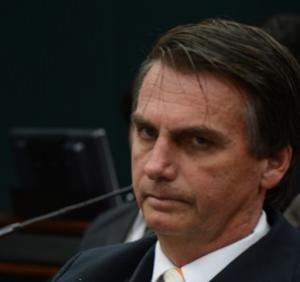 And there's more good marijuana midterms news, too.
His vision was firmly rooted in the failed drug war of the last century.
Brazilians elected Jair Bolsonaro, "the Trump of Brazil," as their next president on Sunday. He has promised to murder drug suspects as Duterte does.
Medical marijuana initiatives win in Missouri and Utah, the FDA approves the first marijuana-based drug, and more.
Mexico's Supreme Court strikes a fatal blow against marijuana prohibition, medical marijuana is now available by prescription in the United Kingdom, a Colorado jury rejects an effort to blow up the state's legal marijuana system, and more.
A record number of gubernatorial candidates are endorsing marijuana legalization, Bay State pot shops will be open this month, cartels are experimenting with coca production in Central America, and more.
The Granite State has a new guide to marijuana legalization, ONDCP releases coca cultivation and cocaine production figures for Peru and Bolivia, Canada suffers legal pot shortages, and more.
Marijuana policy initiatives are on the ballot in four states today, so is sentencing reform in Ohio, the FDA approves a powerful new opioid, El Chapo goes on trial in New York, and more.
Three out of four marijuana initiative pass, so does one to restore the vote to formerly incarcerated in Florida, but Ohio drug defelonization fails.
Jeff Sessions is no longer the attorney general, elections have consequences in New York and DC, and more.
New York City marijuana possession arrests plummet, Utah patients will have some legal protection beginning next month, federal fentanyl sentences just increased, and more.
Permission to Reprint:
This issue of Drug War Chronicle is licensed under a modified
Creative Commons Attribution license
. Articles of a purely educational nature in Drug War Chronicle appear courtesy of DRCNet Foundation, unless otherwise noted.