Three out of four marijuana initiative pass, so does restoring the vote to ex-felons in Florida, but Ohio drug defelonization fails.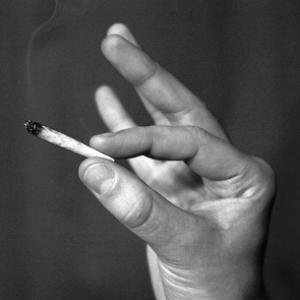 Marijuana Policy
Michigan Becomes First Midwest State to Legalize Marijuana. The Proposal 1 legalization initiative had 55.8 percent of the vote with 96 percent of the vote counted as of Wednesday morning. The measure will legalize, regulate, and tax marijuana in Michigan for adults aged 21 and older. It allows for the possession of up to 2.5 ounces of marijuana and cultivation of up to 12 plants for personal use, while also establishing a legal framework for the licensing and regulation of marijuana businesses and products.
North Dakota Marijuana Legalization Measure Fails. The Measure 3 legalization initiative was decisively defeated. It managed to garner only 40.5 percent of the vote. Measure 3 was a grassroots effort with little outside support and strong and deep-pocketed opposition.
Ohio Towns and Cities Vote to Decriminalize Pot Possession. Five out of six Ohio localities that had decriminalization measures on their local ballots approved them. Decriminalization won overwhelmingly in Dayton, Fremont, Norwood, Oregon, and Windham. It lost in only one town: Garrettsville.
Wisconsin Voters Approve Non-Binding Marijuana Advisory Questions. Voters in localities across the state signaled their support for medical marijuana, marijuana legalization, and decriminalization in a series of local non-binding advisory questions. In all 10 counties one city where voters were asked if marijuana should be legal, they said yes, by margins of better than two-to-one. Medical marijuana got even stronger support, and in Racine, a question on decriminalization won by a margin of two-to-one.
Medical Marijuana
Missouri Votes To Legalize Medical Marijuana. Two of three medical marijuana initiatives won. Amendment 3, which would have imposed a 15 percent tax and set up a research institute benefiting its author, was easily defeated, while Amendment 2 had 65.5 percent support, and Proposition C had 56.5 percent. Amendment 2 was backed by both the Marijuana Policy Project and the Drug Policy Alliance.
Utah Voters Approve Medical Marijuana. Despite the machinations of the Mormon Church and the state's Republican political establishment, which sought to blunt support for Proposition 2 by promising to pass some sort of medical marijuana bill later this year, voters weren't willing to wait. Prop 2 had 53.2 percent of the votes, with 76 percent of precincts reporting. Even in Deep Red Utah, medical marijuana wins. Under this measure, people with designated qualifying conditions can obtain a medical marijuana recommendation from a doctor, but patients whose conditions aren't listed have to go through a more rigorous process. Patients won't be allowed to smoke their medicine, either. It remains to be seen what will happen with medical marijuana in the legislature.
Sentencing
Ohio Drug Defelonization Initiative Defeated. Voters soundly rejected Issue 1, which would have made drug possession felonies into misdemeanors, by a margin of 65 percent to 35 percent. The move, aimed at reducing the state's prison population, was opposed by prosecutors, judges, coroners, and Republican Gov. John Kasich. Issue 1 had other proposals as well: reducing prison sentences by up to 25 percent for most prisoners if they complete educational, work or rehabilitative programs. Probation violations that weren't new crimes would not have resulted in prison.
Voting Rights
Florida Votes to Restore Voting Rights to Felons. There will be nearly 1.5 million potential new voters in the Sunshine State for the next election after voters Tuesday approved Amendment 4, which restores voting rights for people in the state convicted of felonies as long as they have completed their sentences, although anyone convicted of murder or felony sex offenses would be excluded. About 9.2 percent of the state voting-age population.
International
Mexico Marijuana Legalization Bill Filed. A key ally of incoming President Andres Manuel Lopez Obrador on Tuesday filed a bill to legalize marijuana cultivation and sales. Senator Olga Sanchez Cordero, who is expected to be named interior secretary, filed the General Law for the Regulation and Control of Marijuana. The move comes just days after the Mexican Supreme Court ruled that the prohibition of marijuana for personal use is unconstitutional.
[Drug Policy Alliance is a publisher of the organization that publishes this newsletter.]