A record number of gubernatorial candidates are endorsing marijuana legalization, Bay State pot shops will be open this month, cartels are experimenting with coca production in Central America, and more.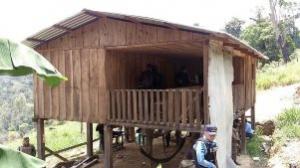 Marijuana Policy
Record Number of Governor Candidates Call for Marijuana Legalization. A new analysis from Marijuana Moment finds that at least 21 major party gubernatorial candidates support legalizing marijuana, far more than any previous election cycle. But there are differences: Some candidates make legalization a centerpiece of their campaigns, while others embrace it only reluctantly or if pressed on the issue. For a list of those pro-legalization would-be governors, click on the link.
California Cities, Counties to Vote on Marijuana Taxes. More than two dozen cities and counties will have marijuana taxation proposals on their local ballots next week. Among the most controversial proposals is a San Francisco move to impose a 5% tax on gross sales receipts. That would come on top of the 15% state retail tax and the city's 8.75% sales tax, meaning pot sales would be taxed at a whopping 28.75%. The fear is the high levels of taxation will drive potential purchasers to the black market.
Massachusetts Legal Marijuana Sales to Begin This Month, State Says. The chairman of the state's Cannabis Control Commission said Thursday that legal marijuana sales would get underway "within the next week or two" after final inspections of pot shops are performed. "Everything is happening as quickly as we can," Chairman Steven Hoffman said. "There are no lags. We're working closely with the licensees so they understand the process. We're getting very close." It's been two years next week since Bay State voters approved marijuana legalization.
Medical Marijuana
First FDA-Approved Marijuana-Based Drug Now Available by Prescription. As of Thursday, the marijuana-based drug Epidiolex is now available by prescription in all 50 states. The FDA approved the drug in June, but manufacturer GW Pharmaceuticals had to wait for the DEA to reclassify its compounds out of Schedule I before it could begin selling it. That has now happened. Epidiolex is used for treating a rare form of epilepsy and a genetic btylerain dysfunction called Dravet syndrome, both of which can cause seizures.
International
Cocaine Production Beginning to Pop Up in Central America. Cocaine production is starting to pop up in Central America, a development that could bring the supply of the drug closer to the US. Officials in Guatemala and Honduras have found at least four separate coca plantings this year and last year. Although the total acreage involved -- about 125 acres -- is a tiny fraction of total coca planting, local officials said the fields constituted pilot projects by drug cartels exploring whether they can reduce transportation costs and risk by moving their product from major cocaine-producing countries to Central America.
(This article was prepared by StoptheDrugWar.org's 501(c)(4) lobbying nonprofit, the Drug Reform Coordination Network, which also pays the cost of maintaining this website. DRCNet Foundation takes no positions on candidates for public office, in compliance with section 501(c)(3) of the Internal Revenue Code, and does not pay for reporting that could be interpreted or misinterpreted as doing so.)