Marijuana policy initiatives are on the ballot in four states today, so is sentencing reform in Ohio, the FDA approves a powerful new opioid, El Chapo goes on trial in New York, and more.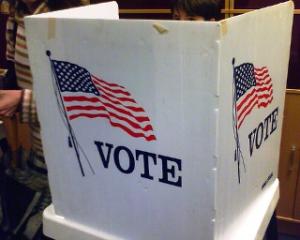 Marijuana Policy
Marijuana Legalization, Medical Marijuana on the Midterm Ballot Today. It's not just about control of the Congress. Four states are seeing statewide marijuana policy initiatives: In Michigan and North Dakota, legalization is on the ballot; in Missouri and Utah, medical marijuana in on the ballot. Also, a number of Ohio localities are voting on decriminalization, and in Wisconsin, a number of localities will be voting on non-binding referenda on whether to legalize marijuana. Come back tomorrow for results.
Heroin and Prescription Opioids
FDA Approves Opioid Pain Reliever 1,000 Times Stronger Than Morphine. The Food & Drug Administration has approved a new opioid pain reliever that is a thousand times stronger than morphine and ten times stronger than fentanyl. The new drug, Dsuvia, will be used as a fast-acting alternative to intravenously administered opioids in hospitals. Critics warned that the new drug could be abused, but FDA Commissioner Scott Gottlieb said in a statement that it will only be used with "very tight restrictions."
Law Enforcement
El Chapo Goes on Trial in New York City. Longtime Sinaloa Cartel leader Joaquin "El Chapo" Guzman has gone on trial in New York City this week. El Chapo was extradited to the US in 2017 after escaping from a Mexican prison and being recaptured months later, and now faces a 17-count federal indictment for his role heading the cartel, including money laundering, firearms, and multiple murder charges. Although El Chapo has been out of circulation for more than a year, the Sinaloa Cartel remains arguably the most powerful of Mexican drug trafficking organizations.
Sentencing
Ohio Votes on Whether to Defelonize Drug Possession Today. Voters in the Buckeye State will have a chance to approve the Issue 1 sentencing reform initiative. The initiative would move most drug possession charges from felonies to misdemeanors. It would also allow some nonviolent offenders to receive 25% sentence reductions and would also prohibit jail time as a sentence for using or possessing drugs until the third offense within 24 months. Come back tomorrow for results.
International
Israeli Finance Minister Criticizes Delay in Approving Medical Marijuana Exports. Finance Minister Moshe Kahlon blamed the Public Security Ministry for foot-dragging on allowing exports of the herb, thus "harming Israel's economy, farmers and local industry," and called for the cabinet to act to approve exports and advance legislation. "For more than six months, the Public Security Ministry has been preventing the plan from being put on the cabinet's agenda, thereby harming Israel's economy, farmers and local industry," Kahlon wrote in a memo Monday to the cabinet secretary. "During these months a number of countries around the world, including Australia and Canada, began to export medical cannabis."