Former Attorney General Jeff Sessions was forced out of office Wednesday after less than two years in office, and while there is intense concern about the impact the move could have on ongoing investigations of Trump campaign and administration misdeeds, for drug and criminal justice reform advocates that concern is leavened by joy and relief at the forced exit of a man who staunchly promoted harsh and repressive drug and criminal justice policies.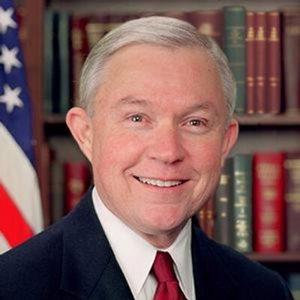 Even as marijuana reform spread across the land and support for the tough sentencing practices of last century's drug war waned, Sessions strode bravely backward as attorney general. Among the lowlights of his tenure:
Even some key Republican senators rejected his retrograde approach on marijuana and sentencing reform and have criticized his resort to civil asset forfeiture. While in the Senate, Sessions was one of the biggest obstacles to sentencing reform, and since he left, bipartisan support for drug policy reform has continued to grow. It's probably too much to expect progressive policies from anyone Trump appoints to replace Sessions, but it's hard to see getting someone more regressive.
The National Organization for the Reform of Marijuana Laws (NORML) minced no words in its assessment of Sessions.
"Attorney General Jefferson Sessions was a national disgrace," said NORML director Erik Altieri. "NORML hopes that he finds the time during his retirement to seek treatment for his affliction of 1950s reefer madness."
The Trump administration needs to replace Sessions with someone more in tune with popular sentiment on marijuana, added NORML deputy director Paul Armentano.
With 33 states now recognizing the medical use of cannabis, and with 10 states having legalized the use and sales of marijuana for all adults, it is pivotal that the next US Attorney General be someone who recognizes that most Americans want cannabis to be legally regulated and that they oppose any actions from the Justice Department to interfere with these state-sanctioned efforts," he said.
The Drug Policy Alliance echoed that call.
"While Trump's dismissal of Sessions raises questions about the president's motivations, the Justice Department and Senate should seize this opportunity to right Sessions' wrongs," said DPA executive director Maria McFarland Sánchez-Moreno. "The US public understands that the drug war has failed spectacularly and needs to be replaced with a health-centered approach. It is critically important that the next attorney general be committed to defending basic rights and moving away from failed drug war policies."
Jeff Sessions: A man whose time has come -- and gone.
This article was produced by Drug Reporter, a project of the Independent Media Institute.
Drug Policy Alliance is a financial supporter of both Drug Reporter and Drug War Chronicle.