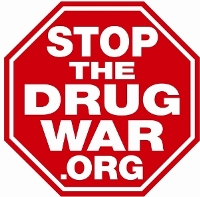 It's the first G7 country to do so.
Meet the "iron law of prohibition."
The foodie author serves up a heaping platter of mind-bending science and history.
This helps explain why they are increasingly seen as a valuable treatment for psychiatric disorders such as depression, anxiety, and addiction.
The congressional shield for medical marijuana states remains alive, New York announces it will add opioid use as a qualifying condition for medical marijuana, and more.
Two legal marijuana markets are facing some growing pains, the State Department speaks out on Bangladeshi drug war killings, and more.
The Justice Department is once again likely to be barred from using its funds to go after state-legal medical marijuana, a broad coalition opposes the fast-moving SITSA Act, Portugal's parliament approves medical marijuana products, and more.
Arizona Republicans go one way, Texas Republicans go another; the House passes the SITSA Act, New York will allow medical marijuana for opioid use, and more.
A second acting DEA administrator is set to resign, New York City Mayor de Blasio has a plan to reduce Big Apple marijuana arrests, the Canadian legalization bill heads for the goal line, and more.
Canada has become the second country to legalize marijuana after final votes in parliament Tuesday, the Supreme Court agrees to hear an Indiana asset forfeiture case, Eleanor Holmes Norton files a bill to allow marijuana in public housing in states where it's legal, and more.
Permission to Reprint:
This issue of Drug War Chronicle is licensed under a modified
Creative Commons Attribution license
. Articles of a purely educational nature in Drug War Chronicle appear courtesy of DRCNet Foundation, unless otherwise noted.