Two legal marijuana markets are facing some growing pains, the State Department speaks out on Bangladeshi drug war killings, and more.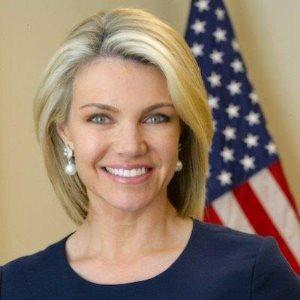 Marijuana Policy
California Pot Shops Will Have Glut of Cheap Weed, Followed By Possible Shortages. Faced with a July 1 start date for new state-mandated safety standards for marijuana products, marijuana retailers are having to move piles of untested product left over from the state's unregulated grey market before that deadline. That means the likelihood of cheap weed deals in the next couple of weeks, but it also means there is likely to be a shortage of tested product in the early days of the new regime because of a lack of certified testing labs and state-authorized legal market providers.
Hemp
Senate Panel Advances Hemp Legalization. The Senate Agriculture Committee on Wednesday passed the 2018 farm bill. The bill includes hemp legalization legislation backed by Senate Majority Leader Mitch McConnell (R-KY), who argued in support of the measure during Wednesday's meeting. It now heads for a Senate floor vote.
Foreign Policy
US Expresses Concern Over Bangladesh Drug War Killings. The United States urged Bangladesh to meet its human rights obligations as it expressed concern over reports that more than 21,000 people have been arrested and 147 killed since the government of Prime Minister Sheikh Hasina launched its anti-drug campaign a month ago. "We urge Bangladesh to conduct thorough and transparent investigations into all credible reports of extrajudicial killings," State Department spokeswoman Heather Nauert said in a statement. "While illegal drugs are a scourge across the world, Bangladesh should ensure its law enforcement respect human rights and that their conduct is consistent with international standards and Bangladesh's own constitution, which includes a presumption of innocence and the right to due process. We look to the Government of Bangladesh to fully meet its human rights obligations," she added. Bangladeshi Home Minister Asaduzzman Khan Kamal brushed the statement aside, insisting that "no extrajudicial killings took place in the ongoing anti-drug drive."
International
Five Years After Legalization, Uruguay Has Marijuana Supply Problems. The country legalized marijuana in 2013, but legal sales only began last year, and the path is still rocky. Pot is supposed to be sold in the nation's pharmacies, but so far, only 14 of about 1,200 have registered to participate, making the black market a more attractive option for some consumers. While Uruguay's law allows individuals to grow for themselves and collectives to grow for their members, the government is in charge of marijuana cultivation for sale at pharmacies, and it has so far licensed only two cultivators. The government sees the problem: "The demand is greater than our productive capacity," said Diego Olivera, head of the Uruguay National Drugs Council. "We have to address that challenge."