The congressional shield for medical marijuana states remains alive, New York announces it will add opioid use as a qualifying condition for medical marijuana, and more.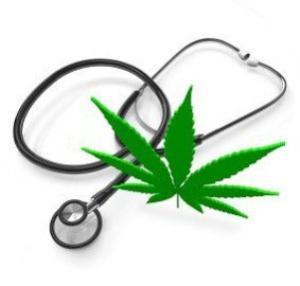 National
Senate Panel Approves Medical Marijuana Protections. The Senate Appropriations Committee last Thursday approved an amendment that shields legal medical marijuana operations from federal interference. The amendment to the Justice Department appropriations bill bars the department from using its funds to go after state-legal medical marijuana. A similar measure was approved in the House version of the bill.
Florida
Florida Smokable Marijuana Ban is On Again. The on again-off again ban on state medical marijuana patients using smokable forms of marijuana is on again. A state appeals court ruled Monday that the state's ban will remain in effect "pending final disposition of the merits of (a recent) appeal." A circuit court judge had invalidated the ban, but the state Health Department appealed that decision, and now the ban is on until the case is decided.
Maine
Maine Supreme Court Rules Workmen's Compensation Doesn't Cover Medical Marijuana. In a ruling last Thursday, the state Supreme Court held that employers do not have to pay for medical marijuana under the state's workers' compensation system. In a 5-2 ruling, the court held that federal law takes precedence and that making employers pay for medical marijuana would force them to violate federal law.
New York
New York Health Department of Health Announces Opioid Use to be Added as a Qualifying Condition for Medical Marijuana. The Health Department on Monday announced it will develop a regulatory amendment to add opioid use as a qualifying condition for medical marijuana. "The opioid epidemic in New York State is an unprecedented crisis, and it is critical to ensure that providers have as many options as possible to treat patients in the most effective way," said New York State Health Commissioner Dr. Howard Zucker. "As research indicates that marijuana can reduce the use of opioids, adding opioid use as a qualifying condition for medical marijuana has the potential to help save countless lives across the state." Opioid use joins 12 other qualifying conditions under the state's Medical Marijuana Program. Currently, patients can be eligible if they have been diagnosed with one or more of the following severe debilitating or life-threatening conditions: cancer; HIV infection or AIDS; amyotrophic lateral sclerosis (ALS); Parkinson's disease; multiple sclerosis; spinal cord injury with spasticity; epilepsy; inflammatory bowel disease; neuropathy; Huntington's disease; post-traumatic stress disorder; or chronic pain.
[For extensive information about the medical marijuana debate, presented in a neutral format, visit MedicalMarijuana.ProCon.org.]