A sticky-fingered Detroit cop goes down, so does an entrepreneurial New Mexico deputy, and more jail guards get in trouble. Of course. Let's get to it: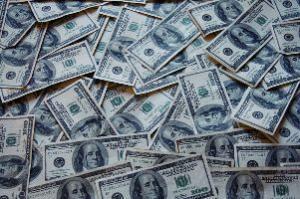 In Baltimore,
a Baltimore County jail guard was arrested last Thursday
on charges related to a drug smuggling conspiracy at the jail. Guard Melvin Jerome Hodges, 31, is accused of smuggling suboxone into the jail to be distributed by an inmate. He is charged with conspiracy to distribute drugs and has been released on bail.
In Albuquerque, a Colfax County sheriff's deputy was arrested last Friday on drug corruption charges. Deputy Vidal Sandoval, 45, came under suspicion after two men reported that he had seized marijuana and cash from them without providing a receipt. State police and the FBI then deployed undercover officers to drive highways where Sandoval patrolled, and on three occasions, he stopped their vehicles, found drugs, then offered to escort them down the highway in exchange for a share of their drug proceeds. He is now charged with aiding and abetting an attempt to possess cocaine with intent to distribute.
In Detroit, a Detroit police officer was arrested last Friday on charges he stole a "Scarface movie collage" from a home during a drug raid. Officer Christos Kyriakides, 62, is charged with larceny from a building. His arrest comes as lawsuits have been filed against Detroit drug officers and as the FBI is investigating the former dope squad.
In Vienna, Missouri, a state corrections official was arrested last Saturday in a drug raid in Vienna. Anthony Williams, 46, is a major and Chief of Custody for the state Department of Corrections. Police turned up meth, LSD, cocaine, ecstasy, marijuana, pills, and evidence of drug distribution. It's not clear what he is charged with.