No new qualifying conditions for Illinois, Puerto Rico adopts medical marijuana regs, a New York state senator files a medical marijuana expansion bill, and more.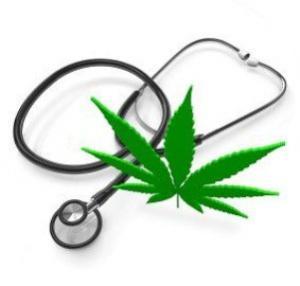 Illinois
Last Friday, the state refused to expand the list of qualifying medical conditions. The administration of Republican Gov. Bruce Rauner will not allow patients suffering from eight conditions to use medical marijuana. The Department of Public Health announced last Friday that no new conditions would be added despite pleas from patients, advocates, and medical marijuana business owners. The Medical Cannabis Alliance of Illinois issued a statement calling the decision "a gross injustice to patients."
New Hampshire
On Monday, a patient who sued the state over medical marijuana access died. Linda Horan, who sued the state in November to issue her a medical marijuana card so she could get her medicine in Maine because New Hampshire dispensaries hadn't opened, died Monday at age 64. The ailing labor leader won her lawsuit and was able to procure medical marijuana out of state, but succumbed to cancer. The court ruling applied only to Horan, but days after the ruling, the states began sending out ID cards to patients.
New York
Last Friday, a medical marijuana expansion bill was filed. Assemblyman Richard Gottfried (D-Manhattan), chair of the Assembly Health Committee, last Friday filed a bill that would double the number of medical marijuana manufacturers and dispensaries in the state. The bill is not yet available on the legislative website.
Puerto Rico
Last Thursday, the commonwealth adopted medical marijuana regulations. The island dependency's Health Department has adopted a regulation to allow for the cultivation, manufacture, and distribution of medical marijuana. The regulation does not allow smoking it. The department said it will implement a seed-to-sale tracking system and award licenses to doctors and companies that want to grow and manufacture medical marijuana projects. The system should be in place by year's end.
Rhode Island
On Wednesday, the governor announced a plan to impose hefty plant taxes on patients and caregivers. Gov. Gina Raimondo (D) has introduced a medical marijuana reform plan that would impose a $150 per plant tax on plants grown by patients and a $350 per plant tax on plants grown by caregivers. The governor says this will help the state raise $8.4 million in new tax revenues. But that tax is based on the administration's position that each plant is worth $17,000, which is nowhere near the case. Patient advocates are not happy.
Wyoming
On Monday, activists said the medical marijuana initiative won't make the ballot. A spokesman for Wyoming NORML, which organized the campaign, said Monday that the group had only managed to gather some 7,000 raw signatures ahead of next week's deadline and will fall far short of the more than 25,000 valid voter signatures required to make the ballot. The group will try again in 2018, it said.
[For extensive information about the medical marijuana debate, presented in a neutral format, visit MedicalMarijuana.ProCon.org.]