A pair of Louisiana deputies on a DEA task force are accused of moonlighting as drug dealers, a sticky-fingered Miami narc goes down, and more. Let's get to it: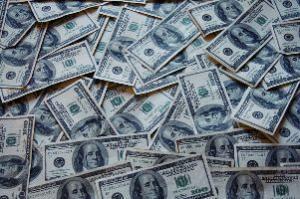 In Amite City, Louisiana,
two Tangipahoa Parish Sheriff's Office narcotics officers were arrested last Wednesday
on drug distribution charges. Deputies Karl Newman and Johnny Domingue are accused of being members of a drug distribution conspiracy operating in neighboring St. Tammany Parish. Newman is charged with conspiracy to distribute cocaine and abuse of office, while Domingue was hit with 18 counts of principal to distribute Schedule I drugs and conspiracy. Both deputies worked closely with a DEA drug task force.
In Miami, a Miami-Dade Police narcotics bureau detective was arrested last Friday on charges he pocketed $1,300 in cash seized during a street-level drug sales bust. Detective Armando Socarras, 30, went down after detectives seized $17,400 in suspected drug money, but he reported seizing only $16,100. He has been charged with grand theft and suspended without pay.
In Farmington Hills, Michigan, a state prison guard was arrested Monday after he was caught selling prescription drugs near a high school. Michigan Department of Corrections officer Lawrence Tylutki went down after police set up surveillance on him after receiving a tip. Tylutki was busted after selling more than 250 pills, including Adderall and Xanax, to an informant for $1500. After cops arrested him, they found another 290 pills in his car. He is now charged with six unspecified felonies.