A former Virginia police chief goes down for using the drug buy fund to buy pills for himself, a former Guamanian customs agent goes down for helping a relative import meth, and a former New Jersey police sergeant goes down for peddling weed on the side. Let's get to it: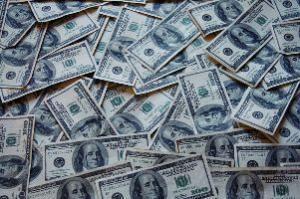 In Alta Vista, Virginia,
the former Alta Vista police chief pleaded guilty Wednesday
to one felony count for using department drug buy funds to buy pills for himself and faking paperwork to hide it. Former Chief Kenneth Walsh, 51, had been charged with 15 felonies, but pleaded guilty to a single count of forging public documents. He also entered Alford pleas -- meaning he maintained his innocence while acknowledging there was evidence to convict him -- to 11 counts of forging public documents, one count of embezzlement, and one count of obtaining drugs by fraud. His sentencing is set for October.
In Linden, New Jersey, a former Linden police sergeant was sentenced last Friday to probation after he was busted for selling marijuana. Former Sgt. William Turbett III, 30, went down after police served a search warrant on his home and found "a small amount" of weed. He was a seven-year veteran of the department and earned a salary of $105,000 last year. He can no longer work in law enforcement.
In Hagatna, Guam, a former Guam customs agent was sentenced Monday to 14 years in federal prison for participating in a scheme to import two pounds of methamphetamine into the US territory. Jayvin Wyll Ueda Remoket pleaded guilty to one count of conspiracy to distribute methamphetamine and one count of warning the subject of a search. Remoket used his position as a customs agent to help a relative get the packages through customs.