A Houston cop who helped cocaine traffickers and procured guns that ended up in the hands of Mexican cartel leaders gets hammered at sentencing, cops in Phoenix and California get in trouble for warning drug suspects of police activity, and more. Let's get to it: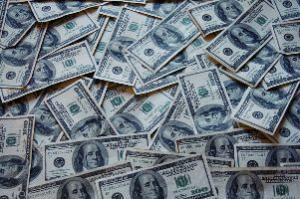 In Clay, New York,
an Onondaga County sheriff's deputy was arrested last Thursday
on charges he stole prescription opioid pills from his girlfriend and the medicine cart at the downtown jail. Deputy John Gioconodo, 50, worked as a jail deputy and is a 26-year veteran. He is accused of stealing the drugs from the jail while on duty. He's due back in court next week.
In Phoenix, Arizona, two former Phoenix police officers were indicted Wednesday on charges they warned customers and employees at a strip club that the club was being investigated for drug activity. Former officers Sebastian Castillo and Richard Denny both resigned after the March incident, but they have now been indicted on a single count of hindering prosecution, a felony.
In Sacramento, California, a former Yuba City police officer pleaded guilty last Friday to providing sensitive law enforcement information to a person he believed to be a cocaine trafficker. Harminder Phagura, 35, was paid at least $6,000 to repeatedly provide warnings that police were in the area. He pleaded guilty to one count of bribery. He's looking at up to 10 years in federal prison.
In New Orleans, a former Houston police officer was sentenced last Thursday to 30 years in federal prison for his role in a large-scale drug conspiracy. Noe Juarez had been convicted in January of conspiracy to possess and distribute more than five pounds of cocaine and conspiracy to possess firearms in furtherance of a drug-trafficking offense. Authorities said he helped an organization that distributed hundreds of pounds of cocaine throughout the country. Juarez played a critical role in the conspiracy by providing sensitive law enforcement information, including running license plate numbers, and sharing police tactics and activities with his co-conspirators. He also supplied vehicles, body armor, and weapons to his co-conspirators, some of which ended up in the hands of senior cartel figures in Mexico.