We have a real doozey from Oklahoma, jail guards go bad all over the place, and more. Let's get to it: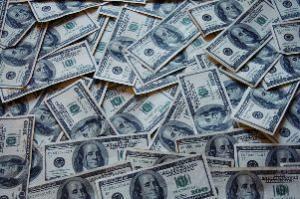 In Marietta, Oklahoma,
the Love County sheriff was arrested July 19
on charges of corruption, neglect of duty, and housing a fugitive. Sheriff Marion "Joe" Russell is accused of turning a blind eye to meth dealing out of his own home by his adult son, covering up a missing person case where another family member is the main suspect, and harboring a fugitive. His son, Willie Russell, has already pleaded guilty to meth dealing. The fugitive, a young woman, was dating Willie and staying at the sheriff's house even though she had four arrest warrants outstanding. He is also accused of arresting drunken women in bikinis and taking them to his house instead of to jail. There, they were allegedly sexually assaulted and given meth. The missing persons case involves a young couple who were last seen in a car owned by Russell's nephew.
In Florence, Alabama, a jail guard was arrested July 23 for trying to smuggle drugs into the jail inside a Bible. Kenneth Lee Lawson, 32, went down when fellow officers discovered suboxone hidden in the holy book. He is charged with bringing contraband into a jail facility.
In Canton, Georgia, a Cherokee County sheriff's deputy was arrested July 23 for stealing drugs from the department evidence locker. Deputy Jeffrey Goettel, 41, went down after the sheriff requested an audit of evidence and found that drugs were missing. An investigation pointed to Goettel, who authorities said pilfered morphine and oxycodone. He is charged with violating his oath of office, possession of a Schedule II drug, and theft by taking.
In Swan Quarter, North Carolina, a Hyde County jail guard was arrested last Friday for smuggling marijuana, tobacco, a cell phone, and knife into the jail. Guard Joshua Carawan is charged with possession of a controlled substance, tobacco, an electronics communication device, and a dangerous weapon inside a jail facility.
In Philadelphia, a former city jail guard was sentenced last Thursday to four years in federal prison for smuggling drugs and other contraband to inmates. John Wesley Herder, 50, was one of six guards charged last September with smuggling Oxycontin and cell phones in exchange for cash. Herder made $2,000 for twice smuggled dope and phones into the jail, but was also fined $2,300 in addition to prison time.