Needle exchange pioneer Dave Purchase died last month in Tacoma, Washington, where he had long resided and where he began handing out sterile syringes to prevent the spread of AIDS among intravenous drug users back in the summer of 1998. Purchase died on January 21 of complications from pneumonia. He was 73.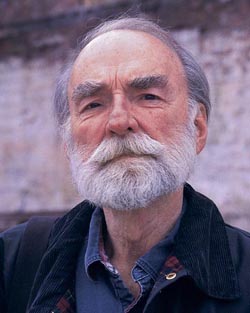 Purchase is widely cited as having started the first needle exchange in the country, although that is difficult to verify.
A Harley rider, the bearded and burly Purchase was working as a drug counselor when he was hit by a drunk driver in 1983. He returned to work after recovering and used $3,000 from a settlement from the crash to buy his first supplies and begin handing out needles, cotton swabs, bleach, and condoms. Within months, he had handed out 13,000 needles, most of them bought with his own money.
By 1993, Purchase had founded the Point Defiance AIDS Project, working with local authorities, and the
North American Syringe Exchange Network
(NASEN), which now distributes more than 15 million needles a year to syringe exchange programs.
Purchase started his exchanges without official sanction and said he was prepared to go to jail for possessing drug paraphernalia, but then-Tacoma Police Chief Ray Fjetland wisely suspended enforcement of the paraphernalia law at the exchanges. Over the years, Purchase's Tacoma exchange became a model, especially in winning the cooperation of local authorities.
At last count, there were around 200 needle exchange programs in the country, which distributed some 36 million syringes in 2011. Those needle exchange programs have been repeatedly shown to save lives by reducing the spread of AIDS and other blood-borne infections. Dave Purchase wasn't the only early needle exchange advocate, but he was a tireless one, and countless people owe their lives to his efforts.
And maybe more than lives. In a testimonial posted on the NASEN web site (linked below), Nick Crofts expressed thoughts felt by many in calling Dave "a presence in the world... a taken-for-granted, a defining pole, a constant point of reference when there was trouble or confusion, an ethical touchstone." Crofts wrote, "[a]ll the people Dave inspired share one characteristic with him... he accepted people for what they were, he valued them for their very existence, he made it known to them and everyone else that their lives were equally important as his and everyone else's. This is the hallmark and the revolution of the harm reduction movement... and Dave stamped this all over the north American scene, and through his acolytes all over the world."
Dave may be gone now, but his work lives on. More testimonials and links about him can be found on the
NASEN web site
and the
Tacoma Syringe Program
Facebook page.