Organizers of an initiative that would tax and regulate marijuana in Nevada filed it with the secretary of state's office in Carson City Wednesday. That is the first formal step in getting it before voters in the November 2012 elections.
The initiative would:
Legalize the possession of up to an ounce by adults;
Provide for up to 120 licensed retail outlets statewide; and
Provide for up to 50 licensed growers to supply licensed retailers.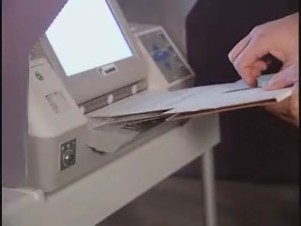 Retailers would have to pay a $2,500 licensing fee, and would collect sales tax on retail sales. Growers would have to pay a $5,000 licensing fee and would collect a wholesale tax of $50 an ounce from retailers.
The initiative has no provision for growing your own.
Backers will need to gather 97,002 valid signatures to send the measure to the 2011 Legislature. If lawmakers fail to act, it would be placed on the 2012 ballot.
The initiative is sponsored by Nevadans for Sensible Marijuana Laws, which is backed by the Washington, DC-based Marijuana Policy Project (MPP). MPP and local affiliates have tried three other times in the past decade to legalize marijuana in Nevada. In 2002, voters rejected a proposal to legalize up to three ounces; in 2004, a second attempt failed to make the ballot; and in 2006, a proposal to legalize up to one ounce lost with 44% of the vote.
Backers are counting on changing public attitudes toward marijuana to take them over the top this time. "The environment we feel has changed," said campaign manager David Schwartz at a press conference before filing the papers. "The discussion has become nationwide."
The campaign will hammer away at the increasingly popular "marijuana is safer than alcohol" argument, Schwartz said. "We will encourage voters to consider this fact and decide for themselves whether it makes sense to allow adults to use alcohol freely, but punish them if they choose to use a less harmful substance, marijuana."
That makes five states where marijuana legalization is on the agenda. California is a two-fer, with both a pending legalization bill (which will get a hearing and a committee vote next week) and at least one legalization initiative with a number of signatures gathered that virtually guarantee its qualifying for the ballot. Meanwhile, Massachusetts, New Hampshire and Washington state have legalization bills pending or about to be filed too.