Marijuana legalization remains a hot issue in New England, Albuquerque's police chief defends reverse stings targeting the homeless, the Israeli justice minister ponders decriminalization, and more.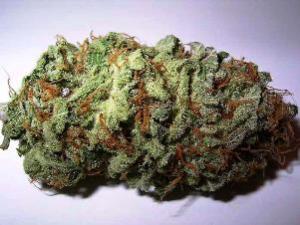 Marijuana Policy
Massachusetts Retailers Join Opposition to Legalization. The Retailers Association of Massachusetts has come out in opposition to the legalization initiative from the Campaign to Regulate Marijuana Like Alcohol. The retailers said their opposition is rooted in concerns about worker safety, absenteeism, and the impact of marijuana on kids and communities.
Rhode Island Advocates Demand Vote on Legalization. Led by Regulate Rhode Island, legalization supporters gathered at the state house Thursday to call on General Assembly leaders to allow a vote on the issue. Two identical bills, House Bill 7752 and Senate Bill 2420, would legalize the drug, but they have not gotten even a committee vote, as has been the case in the legislature every year since 2011. The protestors delivered a petition with more than 1,300 signatures calling on House Speaker Nicholas Mattielo and Senate President Teresa Paiva Weed to finally allow votes.
Medical Marijuana
New Jersey Bill to Add PTSD Wins Committee Vote. A bill that would add PTSD to the list of qualifying medical marijuana conditions advanced out of the Assembly Oversight Committee on a 3-0 vote Wednesday. The measure now heads for an Assembly floor vote. A similar bill was approved by the Assembly last year, but died in Senate committee.
Law Enforcement
Albuquerque Police Chief Defends "Reverse Drug Stings" Targeting Homeless. Police Chief Gordon Eden has made a strong defense of his department's controversial "reversal narcotics operations" in which undercover police posed as drug dealers, sold and traded small amounts of crack and meth to homeless people, then arrested them on felony drug charges. The operations improve "quality of life" for area businesses and residents, Chief Eden said, adding that they would continue.
International
Israel Justice Minister Considers Marijuana Decriminalization. Justice Minister Ayelet Shaked is considering a different legal approach to people caught with small amounts of marijuana. She is considering decriminalizing small-time possession with a fine of "a few hundred shekels," but the policy is yet to be formally announced.
Cartel Battles Heating Up in Mexico's Baja California. A Sinaloa Cartel weakened by the capture and looming extradition of its leader, "El Chapo" Guzman, is facing a violent challenge from the rising Jalisco New Generation Cartel. The number of homicides in Baja California Sur in the 2014-2016 period has nearly doubled that in the 2011-2013 period, and most of the killings are linked to conflicts in the illicit drug trade.