California's leading legalization initiative is one-quarter of the way home, Tampa is the latest Florida locality to decriminalize pot possession, the Canadians wake up the Commission on Narcotic Drugs with a very reform-oriented speech, and more.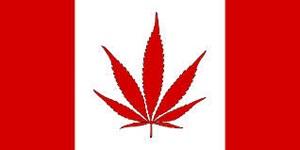 Marijuana Policy
California AUMA Legalization Initiative Has 25% of Needed Signatures. The Adult Use of Marijuana Act (AUMA) initiative has accumulated nearly 100,000 signatures since petitioning began in January. It has until July 5 to turn in a total of 365,880 valid voter signatures to qualify for the November ballot. While other initiatives are out there, this one, supported by tech billionaire Sean Parker and Lt. Gov. Gavin Newsom (D), is the one most likely to have the dollars behind to actually make the ballot.
Tampa Decriminalizes Pot Possession. The city council has passed an ordinance that decriminalizes the possession of up to 20 grams of marijuana. The move was supported by the mayor and the police chief. Now, possession will no longer be a misdemeanor, but will be a civil infraction punishable by a $75 fine for a first offense, $150 for a second, and $450 for any subsequent offenses. Tampa now joins a number of South Florida localities that have decriminalized, as well as Central Florida's Volusia County.
Medical Marijuana
New York State Senator Unveils Medical Marijuana Expansion Package. State Sen. Diane Savino (D-Staten Island) has introduced a package of bills—Senate Bills 6998, 6999, and 7000—designed to expand the state's constricted medical marijuana program. One bill would allow nurse practitioners to recommend medical marijuana, another would allow the five organizations licensed to grow and sell medical marijuana to double the amount of dispensaries they can open from four to eight, while another would expand the conditions for which marijuana could be recommended.
Law Enforcement
Denver Cops Instructed to Not Punch Suspects Believed to Be Swallowing Drugs. The Denver Police Department's Office of the Independent Monitor recommended Tuesday that the department adopt new policies to provide guidance to officers when they arrest a suspect believed to be trying to swallow the evidence. "The OIM recommends that the DPD revise its Use of Force Policy to provide specific guidance on what types of force are permitted, and prohibited, to remove potential contraband from the mouths of persons being placed under arrest. The OIM further recommends that this revised policy prohibit the use of strikes to force persons being place under arrest to spit out potential contraband," the report reads. The recommendation comes in the wake of a widely-decried 2014 incident in which an officer was recorded repeatedly punching a man who was allegedly trying to stuff a heroin-filled sweat sock into his mouth.
Sentencing
Groups File Brief Seeking Reduction in Life Sentence for Silk Road's Ross Ulbricht. The Drug Policy Alliance (DPA) filed an amicus brief Thursday urging the US 2nd Court of Appeal to reduced the life without parole sentence meted out to Ross Ulbricht, who was convicted of operating the Silk Road drug sales website. Joining DPA in the brief were Law Enforcement Against Prohibition, JustLeadershipUSA, and retired federal judge Nancy Gertner. "Mr. Ulbricht's draconian sentence flies in the face of evolving standards of decency," said Jolene Forman, Staff Attorney at the Office of Legal Affairs for the Drug Policy Alliance and lead author of the brief. "Nationally, lawmakers are working across the political aisle to reduce harsh sentences for drug offenses. And, many of our allies in Europe consider life without parole sentences inhumane."
International
Canada's New Liberal Government Wakes Up the Commission on Narcotic Drugs Meeting. A speech from a Canadian representative at the Commission on Narcotics Drugs (CND) meeting in Vienna this week was met with eruptions of applause from the audience after the speaker, Assistant Deputy Minister of Health Hilary Geller, made clear that the Liberals were embracing harm reduction, including safe injection sites, and marijuana legalization. Geller's speech not only contrasted sharply with the previous Conservative government's anti-drug reform positions, but also with the cautious pronouncements made by other nations. At the end of the speech, the audience of government officials and NGO leaders gave Geller a standing ovation.
Mexico Captures Cartel Leader Tied to Border Shootouts. After a bloody weekend in Reynosa, where at least a dozen people were killed in clashes between cartel gunmen and soldiers and cartel gunmen set up burning street barricades, federal police Monday captured the Gulf Cartel leader who was allegedly the target of the federal action on the border. The man arrested is Cleofas Alberto Martinez Gutierrez, who officials said was the cartel's number two boss in Reynosa. They found him at a Mexico City race track.