The White House announces more money for drug law enforcement, GOP senators file a bill to reduce but not eliminate the crack-powder cocaine sentencing disparity, and more.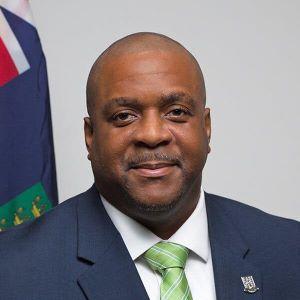 Marijuana Policy
New Hampshire Senate Again Rejects Marijuana Legalization Bills. The Senate on Thursday rejected two different marijuana legalization bills. House Bill 1598 would have created a state-run monopoly for retail marijuana sales, while House Bill 629 would have legalized personal possession and home cultivation of the plant. In recent years, the House has repeatedly passed marijuana legalization bills, only to see them die in the Senate. On reason is paternalistic politicians like Sen. Bob Guida (R-Warren), who said he was "proud" of defeating legalization. "It may be what people want, but it's not what we as a Senate should enable them to do because it will cause harm," he said.
Law Enforcement
White House Announces $275 Million for Law Enforcement in HIDTAs. The White House's Office of National Drug Control Policy (ONDCP -- the drug czar's office) announced Thursday that it has allocated $275 million for law enforcement in designate High Intensity Drug Trafficking Areas (HIDTAs) to tackle black market opioid trafficking. ONDCP said the funds would go to 33 regional HIDTAs to "reduce violence associated with drug trafficking, improve interdiction efforts through enhanced data sharing and targeting, and dismantle illicit finance operations." Some of the money will also support public health and safety partnerships, like the Overdose Response Strategy, which works with the Centers for Disease Control and Prevention (CDC) to reduce overdose. But the bulks of the money is going to prohibitionist law enforcement.
Sentencing
GOP Senators File Bill to Reduce but Not Eliminate Crack/Powder Cocaine Sentencing Disparity, Stiffen Some Penalties. US Sens. Chuck Grassley (R-IA), Mike Lee (R-UT), Lindsey Graham (R-SC), and Roger Wicker (R-MS) to introduce the SMART Cocaine Sentencing Act, which would reduce the sentencing disparity between crack and powder cocaine offenders tried in federal courts. The bill would reduce the current crack-to-powder cocaine sentencing disparity from 18:1 to 2.5:1. It would reduce the volume required to trigger five-year mandatory minimum sentences for powder cocaine from 500 grams to 400 grams, and from 5 kilograms to 4 kilograms for 10-year mandatory minimum sentences. For crack cocaine, the volume triggering a five-year mandatory sentence would be increased from 28 grams to 160 grams; the volume for the 10-year mandatory sentence would be lifted from 280 grams to 1,600 grams.
International
British Virgin Islands Leader Busted in Florida Drug Sting Operation. The elected head of government of the British Virgin Island, Premier Andrew Fahie, was arrested in a drug sting operation in Florida Thursday. Fahie went down after an undercover informant posing as a member of the Sinaloa Cartel sought his help in moving cocaine through the territory and on to the United States and Fahie agreed to help in return for $500,000 paid up front and accepted $20,000 in cash as good faith money. The Caribbean island nation's port director and her son were also charged. Fahie and the other two all face charges of conspiracy to import at least five kilograms of a cocaine mixture and conspiracy to launder money.
Mexico Sends 200 More Soldiers to Tijuana to Fight Cartel Violence. Mexico has deployed an additional 200 National Guard troops to join the 3,500 already deployed in the border city of Tijuana, which has been ravaged by prohibition-related violence in recent weeks. "The conflict over control of production, distribution and sales of drugs led by organized delinquents within the state of Baja California has generated a large number of homicides as a result of these activities,"said General Francisco Javier Hernández Almanza, the head of the Mexico's National Guard in Baja California. The soldiers will man vehicle checkpoints across the city. But the entry of Mexican soldiers into areas of cartel violence has often led to more -- not less -- violence.
Peru Announces Plans to Buy Up Entire Illicit Coca Crop. The government has announced a plan to buy up the nation's entire supply of illegal coca leaf as part of its battle against drug trafficking. The Andean nation is one of the world's three major cocaine producers, along with Bolivia and Colombia. The country has a legal coca market and produced an estimated 160,000 tons of coca leaf last year, but 95 percent of that was grown illegally and was destined for illegal markets, where it was converted into about 400 tons of cocaine. The country's coca monopoly, ENACO, has 95,000 registered licit coca growers, but there are an estimated 400,000 illicit coca growers that the government wants to bring into the fold. "It is imperative, for at least a year, to buy coca leaf from existing registered producers and from those that will make up the newly created register," Cabinet Chief Anibal Torres said on Wednesday when presenting the initiative. The plan would also end the military occupation of the VRAEM (Valleys of the Apurimac, Ene, and Mantaro Rivers), the country's main coca production area, which has had a military presence since 2006.