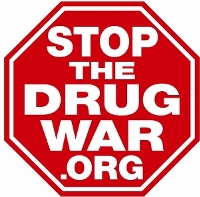 A spate of fatal Washington state pot shop robberies is raising the pressure for passage of the SAFE Banking Act.
There is a better, more sustainable, more environmentally and socially friendly way to grow cannabis. Weed Like Change will tell you all about it.
The government of the world's leading opium producer says it will get out of the illicit business. Is it serious, and can it really do it if it is?
Medical marijuana will not be on the ballot in Idaho this year, Kentucky's governor is looking into going around a recalcitrant legislature on medical marijuana, and more.
A Big Easy cop does the Big Sleezy and more prison guards go down.
A Connecticut bill to eliminate commercial marijuana gifting passes the House, a new poll shows strong support for medical marijuana in North Carolina as the legislature considers a bill, and more.
No, Virginia, new criminal marijuana offenses are not happening; a bipartisan pair of senators file a bill aimed at helping communities respond to the overdose crisis, and more.
The White House announces more money for drug law enforcement, GOP senators file a bill to reduce but not eliminate the crack-powder cocaine sentencing disparity, and more.
The Caribbean nation of Trinidad and Tobago is moving toward legal, regulated marijuana markets; an Oklahoma bill for an open-ended moratorium on new medical marijuana business licenses nears passage, and more.
Signature-gathering for a marijuana legalization inititiave is underway in Oklahoma, the courts block a San Francisco effort to enact broad bans on alleged drug dealers in the Tenderloin, and more.
Permission to Reprint:
This issue of Drug War Chronicle is licensed under a modified
Creative Commons Attribution license
. Articles of a purely educational nature in Drug War Chronicle appear courtesy of DRCNet Foundation, unless otherwise noted.