No, Virginia, new criminal marijuana offenses are not happening; a bipartisan pair of senators file a bill aimed at helping communities respond to the overdose crisis, and more.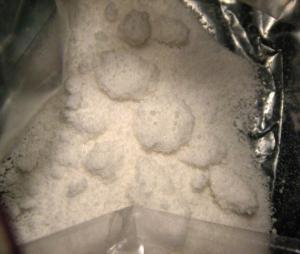 Marijuana Policy
California Bill to Allow Pot Growers to Sell at Farmers' Markets Advances. A bill that would allow marijuana growers to sell their weed directly to customers at farmers' markets, Assembly Bill 2691, has won a first committee vote, passing out of the Assembly Committee on Business and Professions. The bill comes as growers are seeing historically low prices and facing a financial crunch. The price of outdoor grown marijuana has fallen to $488 a pound, a drop of more than 50 percent from last year. It now goes to the Assembly Committee on Appropriations.
Georgia Democrats Will Vote on Non-Binding Marijuana Question in May Primary. The state Democratic Party leadership has placed nine non-binding ballot questions, including one on marijuana legalization, on the ballot for Democratic Party voters next month. The marijuana question asks: "Should marijuana be legalized, taxed and regulated in the same manner as alcohol for adults 21 years of age or older, with proceeds going towards education, infrastructure and health care programs?" The aim of the questions is to demonstrate to elected officials that there is support for reforms.
Virginia Senate Kills Governor's Amendments to Recriminalize Marijuana Possession. Gov. Glenn Youngkin's (R) effort to create two new criminal offenses for possession of more than two ounces and more than six ounces of marijuana has gone down in flames. Youngkin had proposed the regressive step as an amendment to Senate Bill 591, but the Senate voted Tuesday to re-refer the bill to committee, effectively killing it since the legislative session has already ended for the year. The state legalized marijuana last year.
Psychedelics
Colorado MDMA Legalization Bill Advances. A bill that foresees eventually federal legalization of MDMA for medicinal purposes and seeks to align state statutes to allow state-level legalization for prescriptions once that happens, House Bill 1344, has successful passed the House and won its first Senate committee vote Wednesday. After being cleared by the Senate Health and Human Services Committee, the bill now heads for a Senate floor vote.
Drug Policy
Bipartisan Pair of Senators File Bill to Help Local Communities Fight Drug Overdoses. Sens. Sheldon Whitehouse (D-RI), Chairman of the Senate Caucus on International Narcotics Control, and Senator John Cornyn (R-TX), a caucus member, introduced the Overdose Review Team Act Wednesday to help local communities save lives by improving their response to the overdose epidemic. The legislation would create a grant program at the Department of Health and Human Services (HHS) to support local governments in establishing panels of health officials, social service organizations, law enforcement, and others to review drug overdoses. The panels would then develop best practices and policy recommendations to prevent future overdoses -- a model that has been adopted in a dozen states, including Rhode Island.