A new industry study says access to legal marijuana is having a negative impact on beer sales. That's bad news for the brewing industry, but good news from a public health perspective.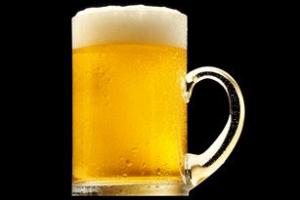 According to the industry site
Brewbound
, the research firm Cowen & Company analyzed the beer industries in Colorado, Oregon, and Washington -- three states that have recreational pot shops -- and found that their beer markets have "collectively underperformed" in the past two years.
The "magnitude of the underperformance has increased notably" as beer volumes have dropped more than 2% year-to-date in the trio of pot states, with big mainstream brewers like MillerCoors and Anheuser-Busch InBev seeing the biggest declines, with volumes down 4.4%. Craft beers have done a little better, but are down, too, seeing a 2.2% drop.
"While [marijuana] retail sales opened up in these markets at different points of time, with all three of these states now having fully implemented a retail infrastructure, the underperformance of beer in these markets has worsened over the course of 2016," wrote Vivien Azer, Cowen and Company's managing director and senior research analyst.
That's not exactly a shock, Azer wrote, since government survey data has shown "consistent growth in cannabis incidence among 18-25 year olds" in those three states at the same time that age group has seen declines "in alcohol incidence (in terms of past month use)." The change is most evident in Denver, one of the centers of the legal pot culture, where beer volumes have dropped 6.4%.
Numbers like these, if they continue, should soothe the concerns of public health advocates and academics worried that legal marijuana could complement alcohol use instead of substitute for it. Would legal pot mean more drinking or less? If legal pot meant increased alcohol consumption, with all its dangers, that would be a bad thing from a public health perspective. But if legal pot leads to less alcohol consumption, such problems can be alleviated.
And this bad news for the brewing industry suggests it does. It's not the only evidence suggesting a substitution effect, either.
In a review in the Journal of Policy Analysis and Management, Montana State University economist D. Mark Anderson and University of Colorado economist Daniel Rees reported that "studies based on clearly defined natural experiments generally support the hypothesis that marijuana and alcohol are substitutes."
They pointed to one study that found a higher drinking age increases teen pot consumption and that pot smoking drops off sharply at 21, when alcohol becomes legal, "suggesting that young adults treat alcohol and marijuana as substitutes."
Maybe we need to start talking about the public health benefits of marijuana legalization.