Happy New Year! Legal marijuana sales hit a new record, Maine's legalization law will go into effect on January 30 (but not pot shops), Puerto Rico sees its first dispensaries, and more.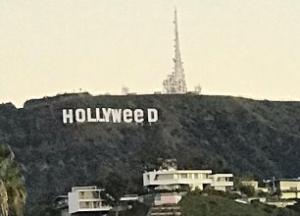 Marijuana Policy
US Marijuana Sales Hit Nearly $6 Billion in 2016. A new report from Arcview Market Research put US legal and medical marijuana sales at $5.86 billion last year, with nearly another $900 million being sold in Canada. Assuming a compound annual growth rate of 25%, Arcview estimates that North American sales will reach $20.2 billion by 2021.
California Bill Would Specifically Outlaw Pot Smoking Behind the Wheel. State Sen. Jerry Hill (D-San Mateo) and Assemblymember Evan Low (D-Silicon Valley) have filed Senate Bill 65, which would make it a misdemeanor to drive while smoking or otherwise ingesting marijuana. Hill said he filed the bill because the state's legal marijuana law does not explicitly bar such activity.
Idaho Moms for Marijuana Founder Busted for CBD at Statehouse Rally. Serra Frank, the founder of Moms for Marijuana International, was arrested on the capitol steps in Boise Sunday for possession of marijuana after she displayed a pill bottle containing what she said were capsules containing CBD oil. She was also charged with possession of paraphernalia. The rally was held to protest Gov. "Butch" Otter's (R) veto of a CBD bill last year.
Maine Legalization Goes Into Effect January 30, But Governor Wants a Moratorium on Sales. Tea Party Republican Gov. Paul LePage has officially certified the results of the November vote on marijuana legalization, meaning it will go into effect at month's end. But he also called for a moratorium on sales until lawmakers can work out regulatory details. The state's new pot law already gives the legislature nine months to come up with regulations, leading legalization activists to describe LePage's moratorium call as "defeatist" and premature.
Medical Marijuana
Arkansas Lawmaker Files Medical Marijuana Implementation Bills. State Rep. Douglas House (R-North Little Rock) has filed a pair of bills aimed at the state's new medical marijuana law. House Bill 1057 would add national and state criminal background check requirements, while House Bill 1058 would amend the definition of written certification to clarify that it is not a medical record. The bills are not yet available on the legislative website.
New Hampshire Bill Would Let Patients Grow Their Own. A bill currently in draft form would allow patients living at least 30 miles from a dispensary to grow their medicine. New Hampshire and Connecticut are the only New England states that don't allow patients to grow, and state Rep. Renny Cushing (D-Hampton) wants to change that. He said he is open to altering the bill's language, including the 30-mile provision.
Puerto Rico Gets First Dispensaries. Medical marijuana dispensaries have begun operating in the US territory, Gov. Alejandro Garcia Padilla said Friday. He said two dispensaries are now open. The move comes nearly two years after his administration adopted a regulation to allow for medical marijuana.