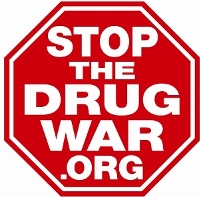 The controversial harm reduction intervention may win its first foothold in the US.
A voter initiative to do just that has been filed with state officials.
Cops and politicians have been raising the alarm about a problem that doesn't exist.
The 2017 International Drug Policy Reform Conference is the major biannual gathering of drug policy reformers from around the world.
A group of federal representatives tell Attorney General Sessions to quit blocking marijuana research, the White House wants data on Massachusetts medical marijuana patients, and more.
Yee-haw! A Philly drug task force officer gets nailed for exchanging drugs for sex, a Pennsylvania cop gets busted after being found ODing on stolen drugs on the evidence room floor, and more.
California is hiring pot regulators, Michigan is looking for medical marijuana stakeholders to craft new dispensary regulations, Oregon's governor and top cop stick up for legal weed in a letter to Attorney General Sessions, and more.
A bipartisan group of congressmen call on the attorney general to quit being an obstacle to medical marijuana research, the Colorado governor defends the state's pot law from Sessions, the Minnesota governor just says no to legalization, and more.
The White House is sniffing around Massachusetts medical marijuana patient data, the FDA has granted breakthrough drug status for MDMA as a treatment of PTSD, the DEA warns of a looming tide of cocaine, the State Department's top anti-drug official calls it quits, and more.
San Francisco gets a cannabis czar, the Border Patrol reminds Mainers it's still federally illegal, Maryland's medical marijuana grower picture is getting clarifiied, and more.
Permission to Reprint:
This issue of Drug War Chronicle is licensed under a modified
Creative Commons Attribution license
. Articles of a purely educational nature in Drug War Chronicle appear courtesy of DRCNet Foundation, unless otherwise noted.