A group of federal representatives tell Attorney General Sessions to quit blocking marijuana research, the White House wants data on Massachusetts medical marijuana patients, and more.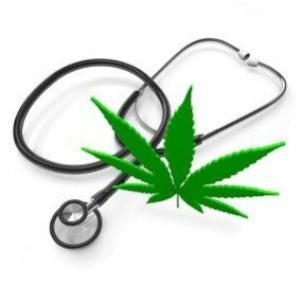 National
Last Thursday, a bipartisan group of federal lawmakers told Sessions to stop blocking marijuana research. Two Republican and two Democratic congressmen have sent a letter to Attorney General Jeff Sessions telling him to quit using the Justice Department to block medical marijuana research. In the letter signed by Reps. Earl Blumenauer (D-OR), Matt Gaetz (R-FL), Jared Polis (D-CO), and Dana Rohrabacher (R-CA), the congressmen referenced a recent report that Justice was blocking the DEA from moving forward on applications from scientists to cultivate marijuana for research purposes. Instead of delaying the application process, the congressmen wrote, "we encourage you to proceed with rapidity on the DEA's permitting process, as we believe it is in keeping with President Trump's campaign promises, and the best interests of the American people."
Maryland
On Monday, the state issued three more medical marijuana grower licenses. The state Medical Cannabis Commission issued final licenses to three more medical marijuana growers. The move came despite the growers missing a deadline earlier this month. Two other grower applicants were granted formal extensions. The state had given 15 companies a shot at the licenses; nine had already been approved. Now, with Monday's action, all but one of them are on track to supply the market.
Massachusetts
Last Friday, the White House was seeking data on state medical marijuana users. The National Marijuana Initiative, part of the Trump administration's anti-drug task force, has asked the state Department of Public Health to provide data on the health conditions cited by medical marijuana users. The department has already provided data on patient by age and gender, but said it was considering whether to hand over additional data.
Michigan
Last Thursday, regulators were seeking participants for stakeholder working groups. The state Bureau of Medical Marihuana Regulation is forming stakeholder working groups to help guide and set policy on regulations for a new law that will allow dispensaries in the state. The bureau is working with the Medical Marijuana Licensing Board to come up with regulations for areas including growing, processing, transport, and related issues. Click on the link for information about how to apply to participate.
Tennessee
Last Friday, legislative leaders announced they would study whether to legalize medical marijuana. Lt. Gov. Randy McNally (R) and House Speaker Beth Harwell (R-Nashville) announced in a that they are forming an ad hoc committee to study whether the state should legalize medical marijuana. The lawmakers said they would undertake a comprehensive review of the matter. The committee will consist of 10 legislators.
[For extensive information about the medical marijuana debate, presented in a neutral format, visit MedicalMarijuana.ProCon.org.]