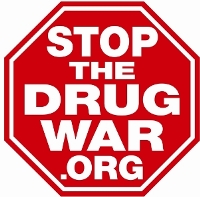 The attorney general is really burnishing those drug warrior credentials.
Meet Maria McFarland Sánchez-Moreno.
A measure that would allow VA docs to issue medical marijuana recommendations advanced in the Senate, Massachusetts' highest court rules in favor of a worker fired for using medical marijuana, and more.
A former Tennessee deputy digs himself a deeper hole, a former Georgia deputy gets nailed for buying meth on the job, and more.
AlphaBay is history, Nevada moves to ease its legal pot shortage, the White House opioid commission misses a deadline -- again -- and more.
Houston police will quit using faulty field drug tests that sent hundreds of innocents to jail, a Colorado appeals court rules a drug dog alert on marijuana in a vehicle is not sufficient grounds for a vehicle search, the Massachusetts high court sides with an employee fired for medical marijuana use, and more.
Bay state lawmakers come together on implementing marijuana legalization, Jeff Sessions signals a ramped up asset forfeiture effort, DanceSafe is offering fentanyl test strips, and more.
All New England states have now either decriminalized or legalized marijuana, the Drug Policy Alliance names a new chief, Uruguay begins legal marijuana sales at pharmacies, and more.
Permission to Reprint:
This issue of Drug War Chronicle is licensed under a modified
Creative Commons Attribution license
. Articles of a purely educational nature in Drug War Chronicle appear courtesy of DRCNet Foundation, unless otherwise noted.