All New England states have now either decriminalized or legalized marijuana, the Drug Policy Alliance names a new head, Uruguay begins legal pot sales at pharmacies, and more.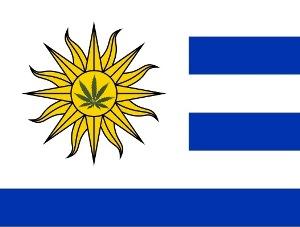 Marijuana Policy
Massachusetts Legalization Implementation Bill Could Go to Governor This Week. Legislative leaders defended their compromise pot bill, House Bill 3818, Wednesday, and votes on the bill could come at any time. The measure is expected to pass the legislature and then head to the desk of Gov. Charlie Baker (R), who is expected to sign it. The bill increases taxes from 12% to up to 20%, and would allow authorities in localities that didn't vote in favor of the legalization initiative to ban pot businesses without a popular vote.
New Hampshire Governor Signs Decriminalization Bill. Gov. Chris Sununu (R) has signed into law House Bill 640, which eliminates criminal penalties for the possession of up to three-quarters of an ounce of marijuana. Instead of jail time, violators will face a $100 fine for a first offense, $200 for a second, and $350 for a third offense within three years of the original offense. With the state now adopting decriminalization, all of New England has now either legalized or decriminalized marijuana possession.
Drug Policy
Drug Policy Alliance Names New Executive Director. The Drug Policy Alliance (DPA), the nation's most powerful drug reform organization, has selected a replacement for founder and long-time executive director Ethan Nadelmann, who stepped down earlier this year.The DPA board of directors announced Tuesday it had voted unanimously to appoint Maria McFarland Sánchez-Moreno as Nadelmann's successor. McFarland Sánchez-Moreno is moving over from Human Rights Watch, where for the past 13 years she served as Co-Director of the US Program, where she picked up plenty of domestic and international drug policy experience. She also pushed for the group to more directly take on the war on drugs as a human rights issue, and as a result, Human Rights Watch became the first major international human rights organization to call for drug decriminalization and global drug reform.
International
Uruguay Legal Marijuana Sales in Pharmacies Get Underway. Pharmacists in Uruguay began selling marijuana to customers Wednesday, the last step in a pioneering national legalization process that began more than three years ago. Uruguay is the first country in the world to completely legalize marijuana for recreational use. Canada is set to be next.