A former Tennessee deputy digs himself a deeper hole, a former Georgia deputy gets nailed for buying meth on the job, and more. Let's get to it: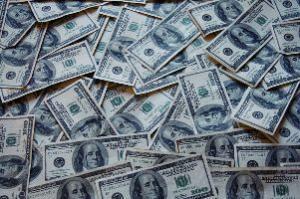 In Osipee, New Hampshire,
a Carroll County Jail guard was arrested last Wednesday
on charges she brought drugs into the jail. Guard Zina Ryan went down after a supervisor allegedly found a bag of methamphetamine while searching her purse. It's not clear what exact charge she faces.
In Memphis, Tennessee, a former Shelby County sheriff's deputy was charged last Thursday with seeking someone to kill a witness in a federal case against him. Jeremy Drewery, who was charged last fall with trying to extort thousands of dollars from a drug dealer, went down on the new charge after the sheriff's office told the FBI he had attempted to hire a hit man. Drewery now faces an additional charge of solicitation to commit a crime of violence.
In Oglethorpe, Georgia, an Oglethorpe County sheriff's deputy was arrested last Thursday after an investigation into a meth dealer uncovered evidence he had bought drugs from the man. Sheriff's Corporal John Raymond Parker, 45, is accused of buying drugs while on duty, with social media evidence to back the accusation. He is charged with possessing a controlled prescription drug, possession of a firearm during a felony crime and violating the oath of a public officer. He's out on bond now -- and he's been fired from the sheriff's office.
In Plattsburgh, New York, a state prison guard was arrested last Thursday as part of the rolling up of a heroin distribution ring. Now former Dannemora Prison guard Luke Kiroy was one of 10 people arrested on charges they transported heroin to the Plattsburgh area and sold it. They all face a federal charge of conspiracy to distribute heroin. There is no indication Kiroy smuggled drugs into the prison.