Houston police will quit using faulty field drug tests that sent hundreds of innocents to jail, a Colorado appeals court rules a drug dog alert on marijuana in a vehicle is not sufficient grounds for a vehicle search, the Massachusetts high court sides with an employee fired for medical marijuana use, and more.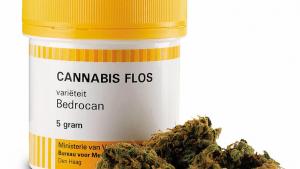 Marijuana Policy
Alaska Regulators Advance Social Consumption Proposal. At its meeting last week, the state Marijuana Control Board voted 3-2 to approve draft rules for on-site marijuana consumption at retail outlets. Now there will be a 60-day public comment period before the rules come back to the board, most likely at its November meeting.
Colorado Appeals Court Rules Marijuana Scent Not Enough to Search Vehicle. An appeals court ruled last Thursday that a drug dog's detection of the scent of marijuana in a vehicle does not give police the authority to search the vehicle. "Because Amendment 64 legalized possession for personal use of one ounce or less of marijuana by persons 21 years of age or older in Colorado, it is no longer accurate to say, at least as a matter of state law, that an alert by a dog which can detect marijuana -- but not specific amounts -- can reveal only the presence of "contraband,'" he wrote.
Medical Marijuana
Massachusetts High Court Rules for Woman Fired for Using Medical Marijuana. The state Supreme Judicial Court ruled Monday that a woman fired after testing positively for legally recommended medical marijuana can sue her former employer for handicap discrimination. The employer had argued that the use shouldn't be allowed because marijuana remains illegal under federal law, but the high court disagreed. If a doctor concludes medical marijuana is the most effective treatment for a debilitating condition, "an exception to an employer's drug policy to permit its use is a facially reasonable accommodation" and "the fact that the employee's possession of medical marijuana is in violation of federal law does not make it per se unreasonable as an accommodation."
Nevada Medical Marijuana Patients Facing Higher Prices With Legalization. Medical marijuana patients are complaining of "price gouging" in the wake of the advent of legal recreational marijuana sales in the state. "Our prices have almost doubled in some places," patient Emily Wilson said. Some patients are reportedly resorting to the black market because of high legal prices.
Drug Testing
Houston Cops End Use of Field Drug Tests That Sent Innocent People to Jail. Police in the nation's fourth largest city have ended the use of $2 chemical field drug tests, whose use have led to hundreds of wrongful convictions in recent years. Police announced the move as an officer safety measure in the face of dangerous new drugs, but did not mention the faulty tests' role in the recent scandal over convictions based on false positives.