by psmith, March 16, 2016, 06:07pm, (Issue #922)
This article was produced in collaboration with AlterNet and first appeared here.
Following a 10-month delay since the state Senate first approved Senate Bill 3, which will allow residents suffering from specified medical conditions to use medical marijuana with their doctor's approval, the House Wednesday approved an amended version of the bill.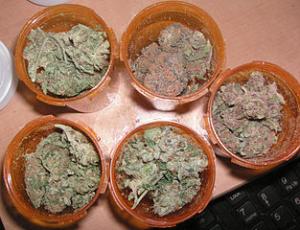 The Senate is expected to approve the amended bill, and Gov. Tom Wolf (D) has said he will sign it into law.
"Today's vote comes as huge relief to countless Pennsylvanians," said Latrisha Bentch of Harrisburg, whose daughter suffers from mesial temporal sclerosis, a condition marked by frequent seizures that could be treated with medical marijuana. She is a founding member of the Campaign for Compassion, a local organization of patients and families advocating for comprehensive medical marijuana legislation.
"This has been a long and difficult journey for many patients and families, and our destination is finally in sight," Bentch said. "We gave House members a lot of grief for not getting this done quickly, but we are grateful for the incredible bipartisan support the bill received during the floor debate and final vote. We commend them for showing that compassion is not a partisan issue."
The amended bill would allow for up to 25 growers and processors licensed by the Department of Health. The department would also license up to 50 dispensaries, each of which could have up to three locations. Home cultivation will not be allowed.
Qualifying conditions under the bill include cancer, HIV/AIDS, multiple sclerosis, seizures, autism, sickle cell anemia, and intractable pain if conventional therapies or opiates are contraindicated or ineffective.
"Patients and families throughout Pennsylvania have been waiting for years to see this day," said Becky Dansky, a legislative analyst for the Marijuana Policy Project. "We applaud the members of the House for passing this important legislation, which will significantly improve the quality of life for tens of thousands of seriously ill Pennsylvanians. The Senate and Gov. Wolf have already demonstrated extraordinary leadership on this issue. We hope they will act quickly to get this bill approved and signed into law."
Once they do, Pennsylvania will become the 24th state with a full-fledged medical marijuana law. About a dozen more states only allow access to low- or no-THC cannabis oils made with cannabidiol.
back to top