Voters in Los Angeles Tuesday were headed toward approving one of two active initiatives aimed at ensuring that medical marijuana dispensaries will be allowed in California's largest city. The measure that was leading early on, Proposition D, would limit the number of dispensaries to about 135 and impose other restrictions on them. A competing measure, Ordinance F, would have imposed no restrictions on the number of dispensaries in the city.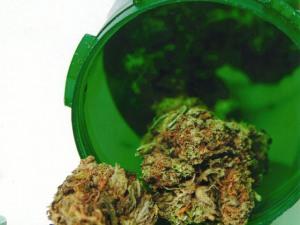 In early returns Tuesday evening, Prop D was passing with 64% of the vote, while Ordinance F was losing with only 44%. If both measures polled over 50%, the one with the most votes would be enacted. A third measure, Ordinance E, would also have regulated dispensaries, but its backers switched their support to Prop D. Ordinance E was losing with 39%.
The vote comes just days after the California Supreme Court clarified that local governments can indeed totally ban—not just regulate—dispensaries, a move that the city council embraced last year. It was the council's move to ban dispensaries that led to three separate initiatives to allow and regulate them.
The city council and parts of the city's medical marijuana community had backed Prop D, while dispensary operators who would be locked out by the dispensary cap had backed the more expansive Ordinance F. Ordinance F would have allowed a virtually unlimited number of dispensaries to operate.
The city council has been grappling for years to get a handle on the dispensary issue. The current number is estimated at somewhere between 500 and 1,000.