With the United Nations General Assembly Special Session (UNGASS) on Drugs at UN headquarters in New York City just a little more than a month away, more than 230 civil rights, health, faith-based, and other organizations sent a letter to President Obama Thursday urging him to use the UNGASS on Drugs to make an international push for a fundamental shift in drug policy away from criminalization and toward public health and human rights approaches.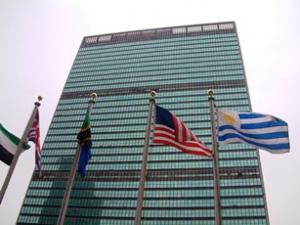 The signatories form a broad range of groups, including the American Civil Liberties Union, AIDS United, LatinoJustice PRLDEF, the Fellowship of Reconciliation, the World Hepatitis C Council, as well as dozens of drug reform and harm reduction nonprofits.
The signatories also include NGOs from around the world, from Accion Semilla Bolivia to the Zimbabwe Civil Liberties and Drug Network. As with the domestic sign-ons, the international groups include dozens of drug reform and harm reduction organizations.
All the signatories are united in calling for the US and President Obama to take "a stronger US stance" in areas like human rights, public health, and development and urging the US to promote the initial steps the UN can take in reforming the international drug conventions that form the legal backbone of the global prohibition regime.
The letter urges the administration to call on the UN to appoint an "Expert Advisory Group," whose mandate would be to study tensions faced by the international drug control regime today, and to recommend options for moving forward. Groups argue that the current US stance toward marijuana legalization and international treaties, which relies in part on continued federal prohibition, is "likely to face shrinking credibility internationally as legalization spreads to more states."
"US agencies have played an important role promoting positive reforms like alternatives to incarceration and people-centered public health drug policies," said David Borden, executive director of StoptheDrugWar.org, who coordinated the sign-on letter. "Unfortunately, the current US UNGASS stance avoids engaging with a number of contested human rights issues, such as the death penalty for nonviolent drug offenses, and punts on the obvious treaty questions that legalization raises. We think this is unfortunate at a time when real strides are being made in reforming our domestic policies, partly because of President Obama's vision for criminal justice reform. We think the administration has viable options available to take further productive steps on global drug policy too."
The letter calls on the Obama administration to:
Acknowledge the ramifications of recent drug reforms, such as marijuana legalization in Uruguay and some US states.
Stand up for human rights by calling for an end to the death penalty for drug offenses, reducing racial disparities in drug law enforcement, and respecting indigenous traditions.
Craft a people-centered approach to drug policy by explicitly adopting harm reduction practices, such as syringe exchanges, and rejecting the criminalization of peasant farmers and the eradication of their drug crops in favor of sustainable development.
Take a stronger stance on criminal justice reforms by moving toward drug decriminalization, urging sentencing reforms around the globe, and treating pregnant women who use drugs as patients, not criminals.
Work toward a more open dialog by having key documents finalized at the UNGASS rather than at closed sessions of the Commission on Narcotic Drugs in Vienna and taking a more inclusive posture toward NGOS and civil society.
We will see next month how much Obama is listening.