A crooked Louisiana deputy working on a DEA task force pleads guilty, an Ohio reserve police officer gets caught slinging ecstasy, and more. Let's get to it: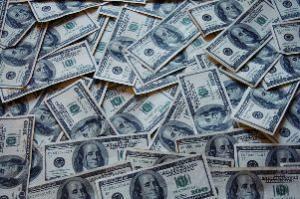 In Rocky River, Ohio,
a Linndale reserve police officer was arrested last Tuesday
on charges she was slinging marijuana and ecstasy. Reserve Officer Jonida Alicka and her sister, Denisa, are accused of obtaining ecstasy in Canada and distributing it in Ohio. They are both charged with possession with intent to distribute marijuana and ecstasy.
In Mount Holly, New Jersey, a state prison guard was arrested last Thursday on charges he was selling drugs to inmates. Guard Jacquae Hollinshead went down after a long-term investigation by the Department of Corrections into prisoner drug use at the Garden State Youth Correctional Facility. She is charged with possession of a controlled substance with intent to distribute, official misconduct, money laundering, and providing contraband to inmates.
In Covington, Louisiana, a former Tangiapahoa Parish sheriff's deputy pleaded guilty March 11 in a scheme to re-sell seized drugs. Johnny Domingue, 27, was arrested in January for crimes that occurred while he was a member of DEA task force. A second Tangipahoa deputy was arrested on similar charges last month. They were both accused of stealing oxycodone pills and cash during one drug raid, stealing methamphetamine and cash in another, and Domingue was accused of also breaking into the evidence room and stealing 20 pounds of marijuana.