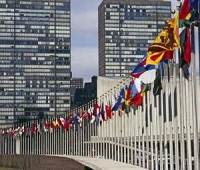 Our campaign to change global drug policy saw its first stage come to fruition with the release last week of our sign-on statement and media coverage. Your help is needed now to ensure this work can continue without interruption.
Finally.
A "routine traffic stop" that turned into an attempted drug search left two Mississippi police officers dead last Saturday night.
Holy Cow! A marijuana legalization bill wins a committee vote in Texas! Also, decrim bills are moving in Delaware and Illinois, welfare drug testing gets shot down by Democrats in Iowa, but advances thanks to Republicans in Wisconsin, and more.
Marijuana reforms pass the Kansas House, a dispensary bill passes the Hawaii legislature, another Ohio legalization initiative is moving, one Republican presidential contender makes some nice noises about drug policy, and more.
It was a quiet weekend on the drug policy front, except for the Million Marijuana Marches in cities around the world, and all the news was marijuana-related.
Permission to Reprint:
This issue of Drug War Chronicle is licensed under a modified
Creative Commons Attribution license
. Articles of a purely educational nature in Drug War Chronicle appear courtesy of DRCNet Foundation, unless otherwise noted.