The two Hattiesburg, Mississippi, police officers killed last Saturday died after a traffic stop turned into an attempted search for drugs and other contraband. Officers Benjamin Deen and Liquori Tate become the 23rd and 24th persons to die in US domestic drug law enforcement operations so far this year.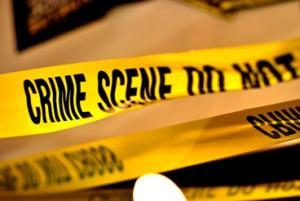 According to the
Associated Press
, Officer Deen, the department's drug dog handler, stopped a car driven by Joanie Calloway for speeding. Also in Calloway's vehicle were her boyfriend, Marvin Banks, and another passenger, Cornelius Clark.
Officer Deen decided to search the vehicle and called for backup. This is the point the incident turned from a "routine traffic stop" to a drug war incident. (At a Monday eulogy for Deen, his comrades described him as an enthusiastic officer who made "many drug arrests with his dog, Tomi, at his side.")
When Officer Tate arrived, Deen told the trio to get out of the car. At that point, Banks produced a weapon and shot both officers, Deen in the face and Tate in the lower back.
Both officers were wearing bulletproof vests, but the vests did not protect them from either the head shot or the shot to the back. Both died shortly thereafter.
According to USA Today, Banks has a drug-related criminal history, an ongoing drug habit, and mental issues. He was arrested for both the sale of crack cocaine and possession of a stolen firearm in a three-month period in 2010, and possession of marijuana in 2011. In 2013, he was arrested again on crack cocaine sales charges, and last October, he was arrested for trespass at the University of Southern Mississippi. He had already done two stints on prison, and the drug charge was still pending when he was pulled over.
Banks's mother, Mary Smith, told USA Today that he smoked synthetic marijuana on a daily basis and that he had been hearing voices since being attacked and struck over the head with a pipe several years ago.
"You could tell something was wrong with him," she said. "I hate it for these families that he wasn't in his right mind."
Now, Banks is charged with capital murder, Calloway is charged with being an accessory after the fact, and Clark is charged with obstructing justice. Deen will be buried Thursday and Tate's funeral is set for Sunday.