Dear reformer,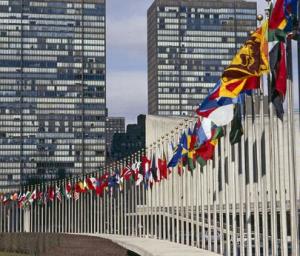 The first stage of our campaign to reform global drug policy has come to successful fruition. Last week, media outlets including WashingtonPost.com, The Hill, Huffington Post Politics and others covered the release of our statement, which was endorsed by more than 100 organizations including major ones, and more coverage this week is likely. Visit
http://stopthedrugwar.org/un
to learn more.
Will help you us today with a donation to support this work? We need contributions from our readers to let us continue to get more groups onto the statement, to continue to promote the ideas that the statement lays out to media, and to take our message to Congress, the White House and the UN.
As a supporter of drug policy reform, I want you to know that it is crucial this work continue uninterrupted. As I noted in our newsletter, Jamaica's Minister of Justice, Mark Golding, made an historic speech at the UN last week in which he called for the UN to begin the process of revising the three UN drug treaties, by appointing a "Committee of Experts" to study how to do it. You can read Golding's speech online here. Revision of the treaties is needed to fully legitimize legalization of marijuana or other drugs in international law. Our statement calls for treaty reform, but also defends moves toward legalization now on the basis of human rights. This is the first time that any government has publicly called for revising the treaties.
Read my prior emails about our campaign here, here, and here for further information.
Thank you for reading this far and considering a donation to fund this project. Contributions to our tax-deductible nonprofit, DRCNet Foundation, and our non-deductible lobbying nonprofit, Drug Reform Coordination Network, both can be used for that need. Please visit http://stopthedrugwar.org/donate to donate by credit card or PayPal, or send your check or money order (made out to one of the two names listed above) to P.O. 9853, Washington, DC 20016. We also accept donations by stock -- the information to give your brokerage is Ameritrade, (800) 669-3900), DTC #0188, and account number 781926492 for tax-deductible gifts to DRCNet Foundation or 864663500 for non-deductible gifts to Drug Reform Coordination Network -- please contact us if you are donating in this way.
If your organization can endorse our statement (linked above), or you would like to consider it but need more information, please let us know by replying to this email or writing to [email protected]. I would also be happy to speak with potential endorsers or coalition supporters by phone as well.
Thank you for being a part of drug policy reform and for your support of our work. With your help we will succeed -- time, and the truth, are on our side!
Sincerely,

David Borden, Executive Director
StoptheDrugWar.org
P.O. Box 9853
Washington, DC 20016
http://stopthedrugwar.org