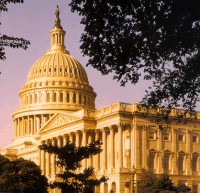 For the first time, legislation has been introduced that would end the federal prohibition on medical marijuana.
Historic federal medical marijuana legislation was introduced and endorsed by the New York Times the next day, California localities continue to make life hard for dispensaries, a Utah medical marijuana bill is killed, and more.
Putnam County sheriff's deputies were running reverse drug stings on their own citizens, and when one tried to flee, he ended up dead.
A Marianas Islands cop gets nailed for smoking meth, a Customs office cops to helping traffickers get marijuana into the US, and a Michigan cop gets in trouble for trying to use drugs to entice sexual partners
Sheriffs from three states are suing Colorado over its pot law, legalization bills get filed in Rhode Island, new research scoffs at links between psychedelics and psychosis, heroin OD deaths are up, there's a big problem with global access to opioid pain medications, and more
Decrim is moving in New Hampshire, Georgia families rally for medical marijuana, Louisianans will rally for Bernard Noble (13 years for two joints), roommates of a Florida man killed in a SWAT pot raid cry "murder," and more.
The global drug prohibition bureaucracy meets in Vienna, researchers say banning psychedelics offends human rights, new synthetics increase in Europe, an Arizona welfare drug testing bill comes up short in results, and more.
A bipartisan trio of US senators roll out a historic medical marijuana bill, American Indian tribes form a cannabis coalition, medical marijuana loses by one vote in Utah, South America's coca boom may be ending, and more.
The Times takes a stand for medical marijuana, North Dakota says no thanks, asset forfeiture reform moves in Maryland, synthetic drug bans move in Texas, Kentucky gets sued over its drug treatment practices, and more
Marijuana stories all over the place, medical marijuana, too; federal drug policy bills (good and bad) get filed, it's it's National Coca-Chewing Day in Bolivia, and more
Permission to Reprint:
This issue of Drug War Chronicle is licensed under a modified
Creative Commons Attribution license
. Articles of a purely educational nature in Drug War Chronicle appear courtesy of DRCNet Foundation, unless otherwise noted.