A bipartisan trio of US senators roll out a historic medical marijuana bill, American Indian tribes form a cannabis coalition, medical marijuana loses by one vote in Utah, South America's coca boom may be ending, and more.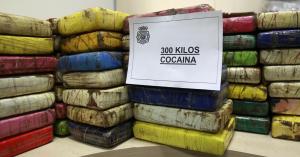 Marijuana Policy
Kansas Attorney General Says Wichita Decriminalization Initiative Unlawful. Attorney General Derek Schmidt said in a letter to city officials that the pending initiative "may not be lawfully adopted" and shouldn't be put before voters. But residents are still likely to have a chance to vote on it. Then it will be up to the attorney general to file a lawsuit to block it. The measure would "conflict with uniform state law in numerous ways and would be void," the attorney general says.
National Indian Cannabis Coalition Forms. The country's first Native American-focused marijuana trade group launched today at a reservation economic summit in Las Vegas. The group's mission is "to inform and educate tribal leaders on the emerging regulated cannabis markets from an entrepreneurial and operations perspective," says its website.
Medical Marijuana
Historic Federal Bill to Legalize Medical Marijuana Rolled Out Today. A bipartisan trio of senators today introduced historic legislation to legalize medical marijuana at the federal level. Sens. Cory Booker (D-NJ), Kirsten Gillibrand (D-NY), and Rand Paul (R-KY) filed the Compassionate Access, Research Expansion, and Respect States (CARERS) Act, which would end the federal prohibition on medical marijuana and allow states to set their own policies. The bill is not yet available on the congressional website. Click the link for more details.
Revised Idaho CBD Cannabis Oil Bill Would Allow Affirmative Defense. The bill, Senate Bill 1169, has been revised to address concerns from law enforcement. It would no longer legalize the use of CBD cannabis oil, but would provide for an affirmative defense in case of arrest.The original bill would have removed CBD cannabis oil from the state's law banning marijuana.
Tennessee CBD Cannabis Oil Bill Wins House Panel Vote. The measure, House Bill 109, was approved by the House Criminal Justice Subcommittee. It now moves to the House Criminal Committee, where chairman William Lamberth (R-Cottontown) says it has his support.
Utah Medical Marijuana Bill Dies by One Vote. A bill that would have made Utah a medical marijuana state was defeated last night. Senate Bill 259, filed by Sen. Mark Madsen (R-Saratoga Springs) lost on a vote of 15-14 in the Senate.
International
Coca Boom Over? Coca and cocaine production in South America appears to be stalling, with all three major coca-producing countries—Colombia, Bolivia, and Peru—seeing declines in acreage planted and overall cocaine production. Click on the link for more details.
Patients from 13 Countries Form International Medical Marijuana Coalition. They have formed the International Medical Cannabis Patients Coalition (IMCPC) this past week gathered at a medical marijuana conference in Prague. Member countries include Bulgaria, Canada, Czech Republic, Estonia, France, Israel, Italy, Latvia, Poland, Slovenia, Spain, the United Kingdom, and the United States. The US delegation is led by Americans for Safe Access.
Conservative Dutch Justice Minister Forced Out in Drug Dealer Cash Payment Scandal. Marijuana foe Ivo Opstelten and his deputy, Fred Treeven, resigned yesterday rather than face parliamentary questioning over revelations they authorized the repayment of millions of dollars to the drug dealer from whom it had been seized. Teeven actually authorized the 2001 payment, but Opstelten misled parliament about it. Now, they're both gone.