Historic federal medical marijuana legislation was introduced and endorsed by the New York Times the next day, California localities continue to make life hard for dispensaries, a Utah medical marijuana bill is killed, and more.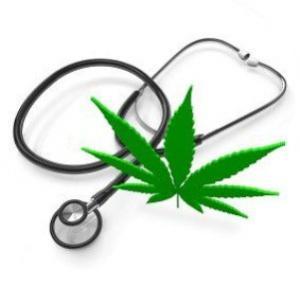 National
On Tuesday, a bipartisan trio of senators introduced historic legislation to legalize medical marijuana at the federal level. Sens. Cory Booker (D-NJ), Kirsten Gillibrand (D-NY), and Rand Paul (R-KY) filed the Compassionate Access, Research Expansion, and Respect States (CARERS) Act, which would end the federal prohibition on medical marijuana and allow states to set their own policies. The bill is not yet available on the congressional website. Click the link for more details.
On Wednesday,The New York Times endorsed the federal medical marijuana bill. The editorial of the nation's "newspaper of record" wrote today that the bill, which would clear away federal impediments to state-level medical marijuana, "deserves to be passed by Congress and enacted into law." Click on the link for their reasoning.
California
Last Friday, a poll found that Riverside voters were likely to reject dispensaries. Whether to allow them will be on the June 2 ballot, but the poll has 56% opposed and only 46% in favor.
On Tuesday, the VA in Southern California announced it would allow the use of medical marijuana with prescription opiates. Click on the link to read the policy.
Also on Tuesday, the Costa Mesa city council punted on dispensaries. The council decided to kill a draft dispensary ordinance and table the issue until next year, when it might write its own ballot measure to compete with two local initiatives that have already qualified for the ballot.
Also on Tuesday, the Upland city council decided against a special election for a dispensary ballot measure. Now, voters will have to wait until next year, and that has infuriated dispensary supporters, who are threatening a recall effort.
Georgia
Last, Thursday, Georgia families swarmed the state capitol in support of a strong medical marijuana bill. Dozens of Georgia families streamed into the state capitol in Atlanta yesterday to crank up the pressure on the Senate to pass a medical marijuana bill. House Bill 1 has already passed the House, but the Senate is now considering an alternate bill, Senate Bill 185, which would only set up a limited trial program for children with epilepsy. The families want House Bill 1.
Idaho
On Monday, a CBD cannabis oil bill was revised to only allow an affirmative defense. The bill, Senate Bill 1169, has been revised to address concerns from law enforcement. It would no longer legalize the use of CBD cannabis oil, but would provide for an affirmative defense in case of arrest. The original bill would have removed CBD cannabis oil from the state's law banning marijuana.
North Carolina
Last Wednesday, a medical marijuana bill moved in the legislature. A bill that would allow for medical marijuana in the Tarheel State has passed its first reading in the House. The bill is House Bill 78
North Dakota
On Tuesday, a House committee voted down a medical marijuana study bill. The Human Services Committee has rejected a resolution calling for an interim study on medical marijuana. The measure was House Concurrent Resolution 3059. The state legislature defeated a medical marijuana bill earlier this session, and backers of the resolution hoped they could keep the conversation going. They couldn't.
Tennessee.
On Monday, a CBD Cannabis won a House panel vote. The measure, House Bill 109, was approved by the House Criminal Justice Subcommittee. It now moves to the House Criminal Committee, where chairman William Lamberth (R-Cottontown) says it has his support.
Utah
On Monday, a medical marijuana bill died by one vote. A bill that would have made Utah a medical marijuana state was defeated last night. Senate Bill 259, filed by Sen. Mark Madsen (R-Saratoga Springs) lost on a vote of 15-14 in the Senate.
[For extensive information about the medical marijuana debate, presented in a neutral format, visitMedicalMarijuana.ProCon.org.]