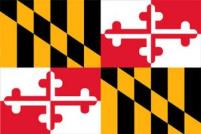 Supervised injection sites for hard drug users are a proven public health and harm reduction intervention. Advocates and activists say the time is now to start opening them in the US.
Maryland is now the latest state to report a majority in favor of marijuana legalization, according to a new Goucher Poll.
Budweiser sponsors a medical marijuana campaign event in Arkansas, California localities continue to grapple with regulating the business, and there is action afoot in Utah. And that's not all.
A Newark, New Jersey, man is dead at the hands of drug police after they said he approached them with a loaded weapon (how did they know?), but angry neighbors had a different version of events.
A dirty cop in Philly costs convictions, two abusive Border Patrol agents get sent away, and we have a trifecta of crooked jail guards.
Portland's police chief demonstrates why local initiatives are only a start, a new Urban Institute report has ideas for reducing the federal prison population, the Irish parliament rejects marijuana legalization on its first go round, and more.
State level marijuana legalization activists look ahead, Colorado announces hemp farming rules, Denver backs away from a backyard pot-smoking ban, and strife continues in Mexico.
Utah is getting organized for marijuana law reform, the NAACP is supporting a "states' rights" federal marijuana bill, attention turns to the drug war south of the border in Washington, and more.
Marijuana and medical marijuana activism continues, a prescription drug monitoring bill moves in Pennsylvania, a West Virginia official jumps to conclusions on drug testing results, and Israelis are switching from hash to buds.
Uruguay appears poised to legalize marijuana Friday, the Afghan opium crop is at an all-time high, and the ACLU issues a report on people doing life without parole for nonviolent offenses. And there's more.
Permission to Reprint:
This issue of Drug War Chronicle is licensed under a modified
Creative Commons Attribution license
. Articles of a purely educational nature in Drug War Chronicle appear courtesy of DRCNet Foundation, unless otherwise noted.